This store requires javascript to be enabled for some features to work correctly.
Chewable Multivitamin for Kids and Toddlers with Iron, Vitamin C, Vitamin D, Zinc B12 & more
---
Multivitamins for kids offer a wide range of nutrients in an easy-to-chew, fruit-flavored tablet to support overall wellness in growing bodies of children. Our chewable multivitamins come in fun easy to swallow shapes and are convenient and delicious — your children will love them
Our kids multivitamins contains vitamin A, vitamin B6, vitamin B12, vitamin C, vitamin D, vitamin E, folic acid, iodine, iron, niacin, pantothenic acid, riboflavin (B2), thiamine (B1), zinc and more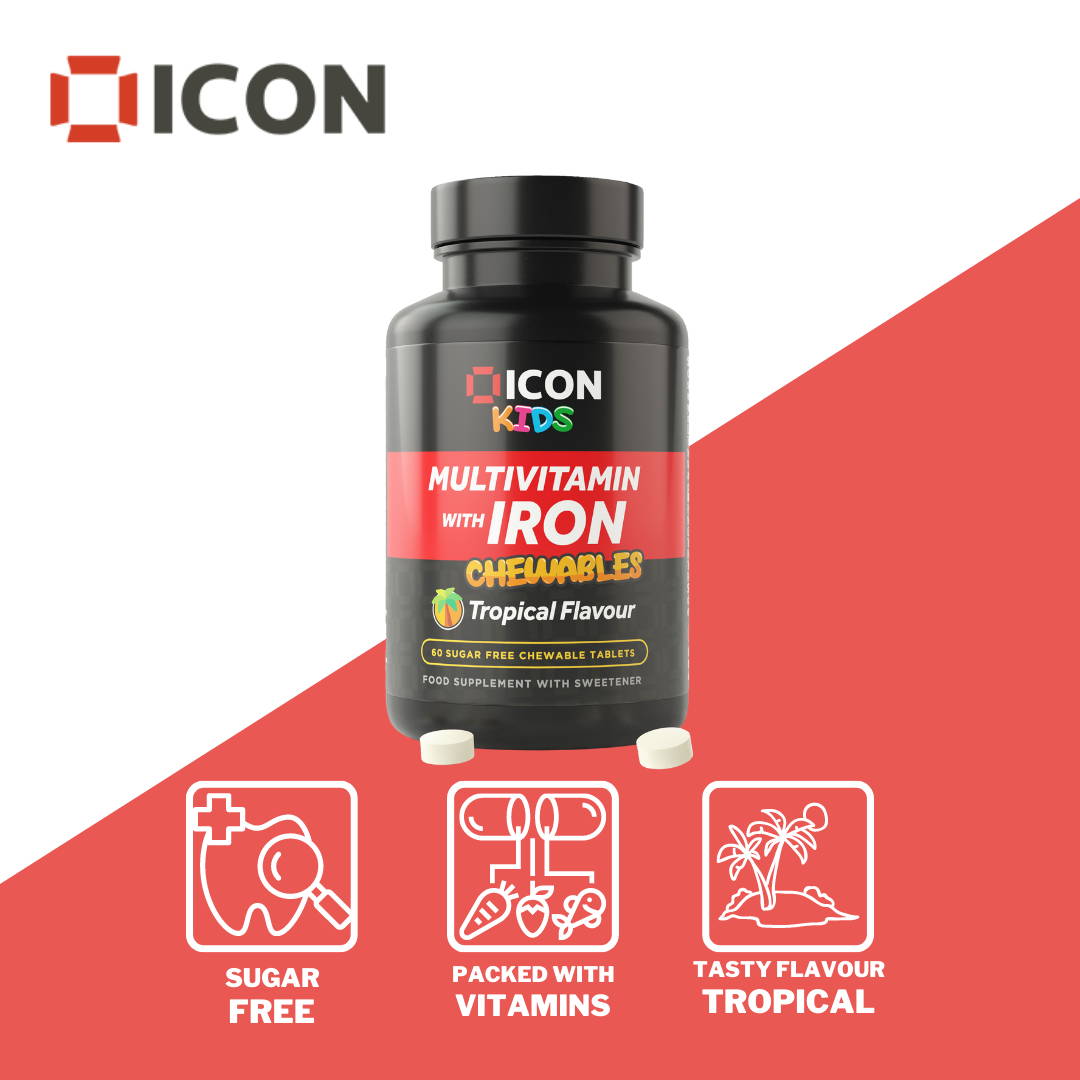 SUITABLE FOR KIDS AND TODDLERS
ICON's complete chewable kids multivitamin provide toddlers, children and teens with the nutritional support in easy to chew Tropical flavoured tablets. Our chewable multivitamins are free of synthetic artificial colours and artificial flavours.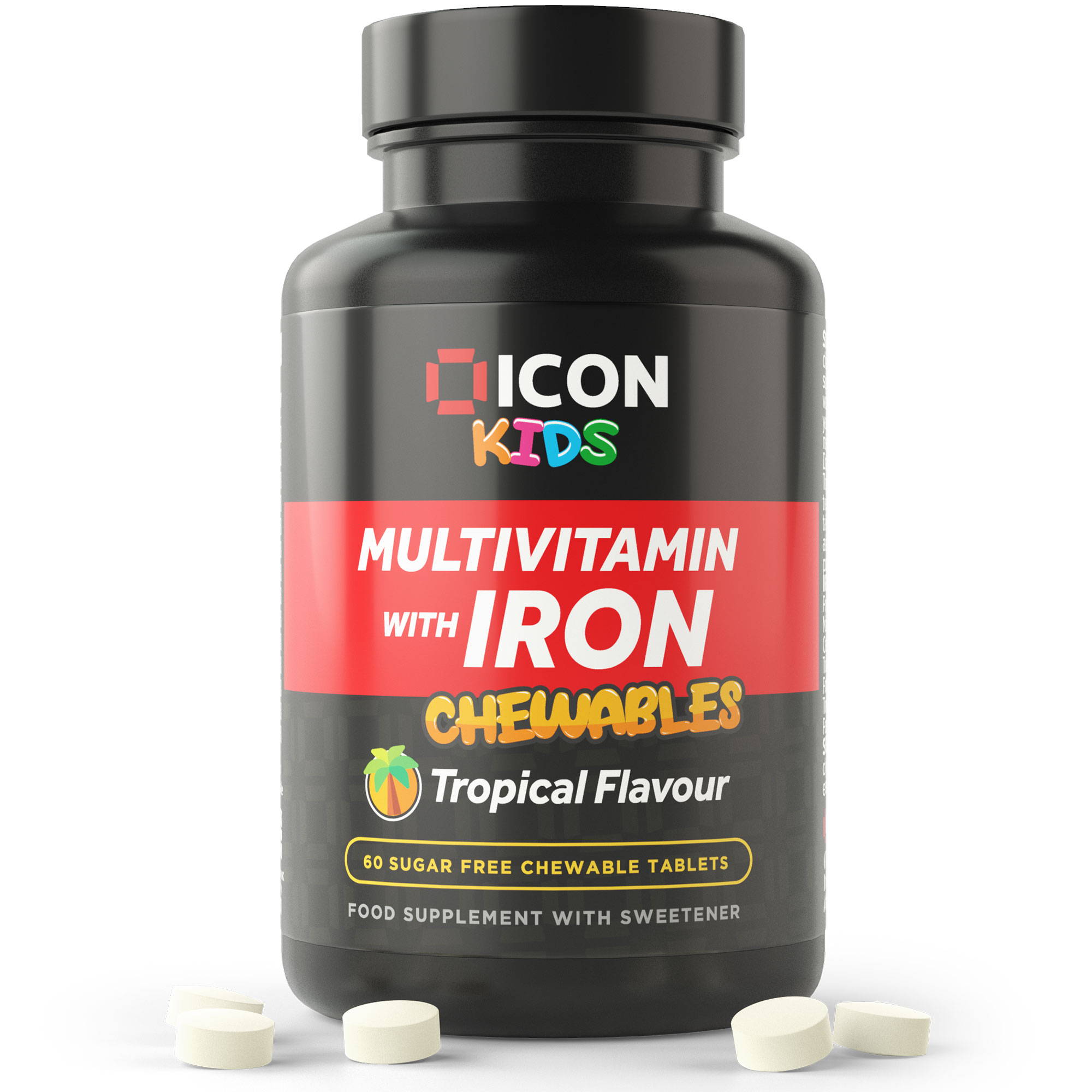 An immune booster for kids you can trust to help children thrive. Our vitamins for kids are made in the UK and manufactured in a GMP facility
Directions: Under adult supervision, product should be fully chewed or crushed. Do not give to children under 4 years old. Fully chew our childrens vitamins daily with food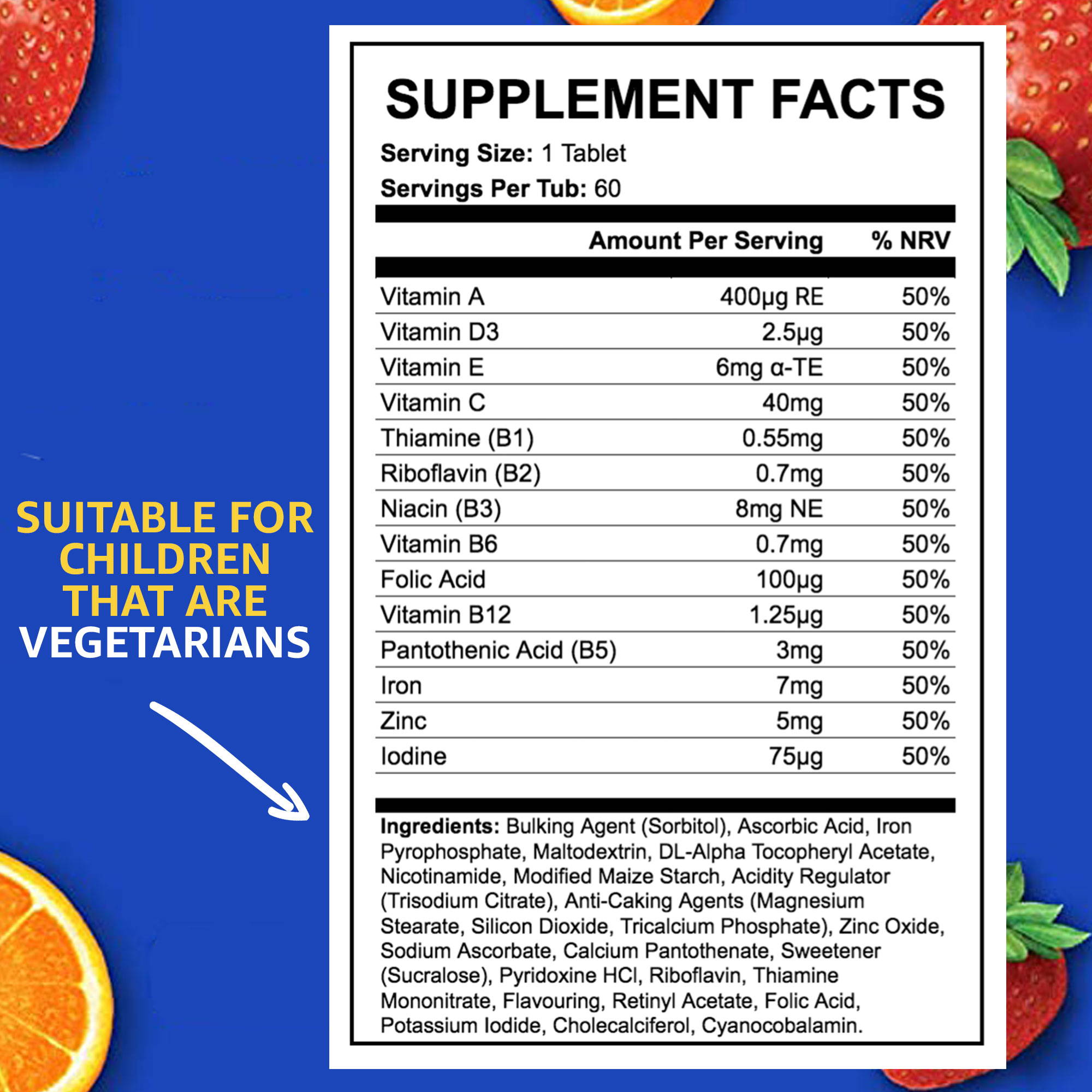 The good stuff kids need in a chewable they'll love. Essential nutrients are important for overall wellness, but knowing your child is getting their daily recommended dose can be tough. ICON Nutrition's kids vitamins chewable make it easy, delicious & fun
Let customers speak for us
Kids love them.
When you get nagged to order more because they're that good then you know you are onto a winner.