This store requires javascript to be enabled for some features to work correctly.
---
---
Hero Bears are cute bear shaped gummy vitamins that come in an assortment of flavours, Orange, Raspberry and Blueberry, giving your adorable ones lots of daily variety
Multivitamins for kids are a great way to kick-start your child's immune system. Containing 9 carefully selected childrens multivitamins, including Vitamin E, Vitamin D (100% Daily Amount), Vitamin C, Vitamin A, and B12.
Hero Bears gummy multivitamins are convenient, fun and delicious — your children will love them.
Make Hero Bears chewable multivitamins a daily ritual in your household today.
Hero Bears provide 100% vitamin D for children. Vitamin D helps keep bones, teeth and muscles healthy. Hero Bears are also sugar free, vegan (no gelatine) and halal.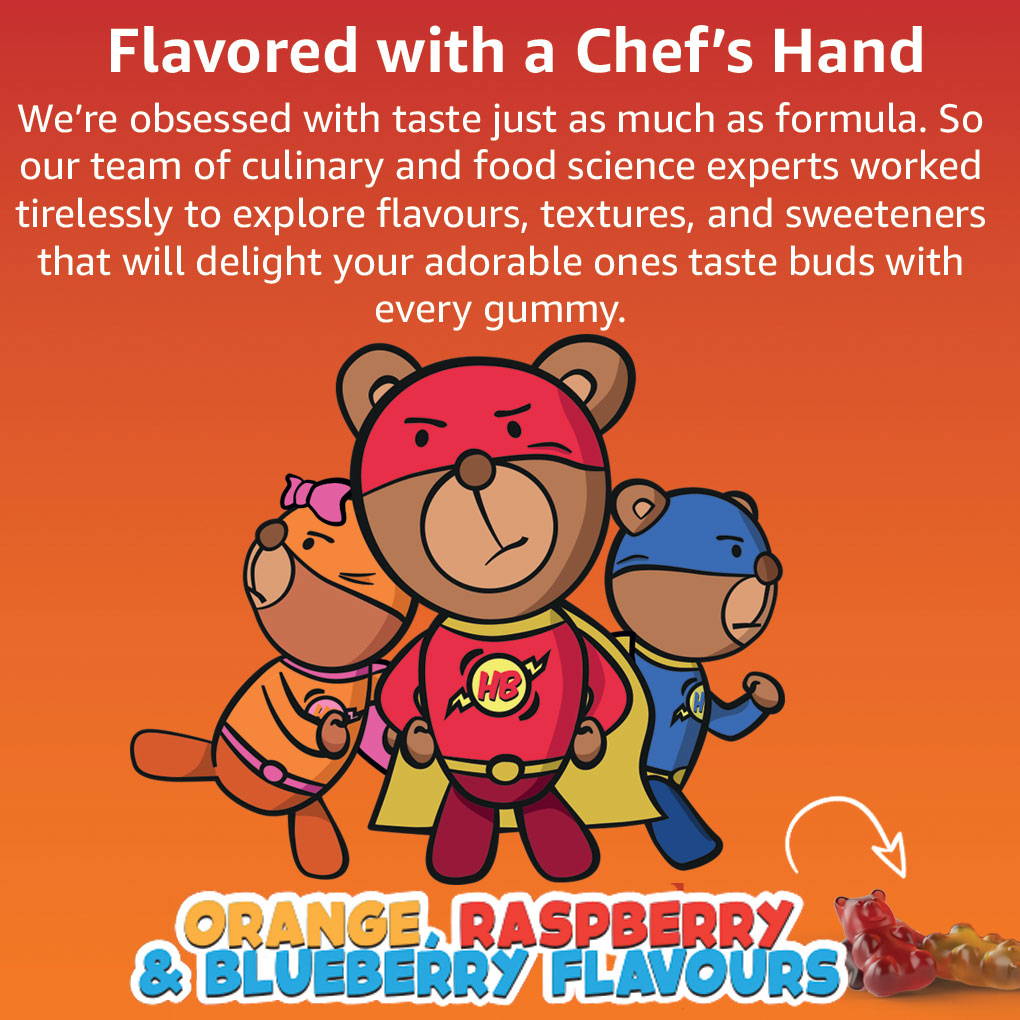 SUITABLE FOR THE ENTIRE FAMILY:
Our multi vitamins are suitable for toddlers, children and adults aged 4 years and above. Each gummy also provides 50% of your daily recommended intake of vitamin B12 for kids.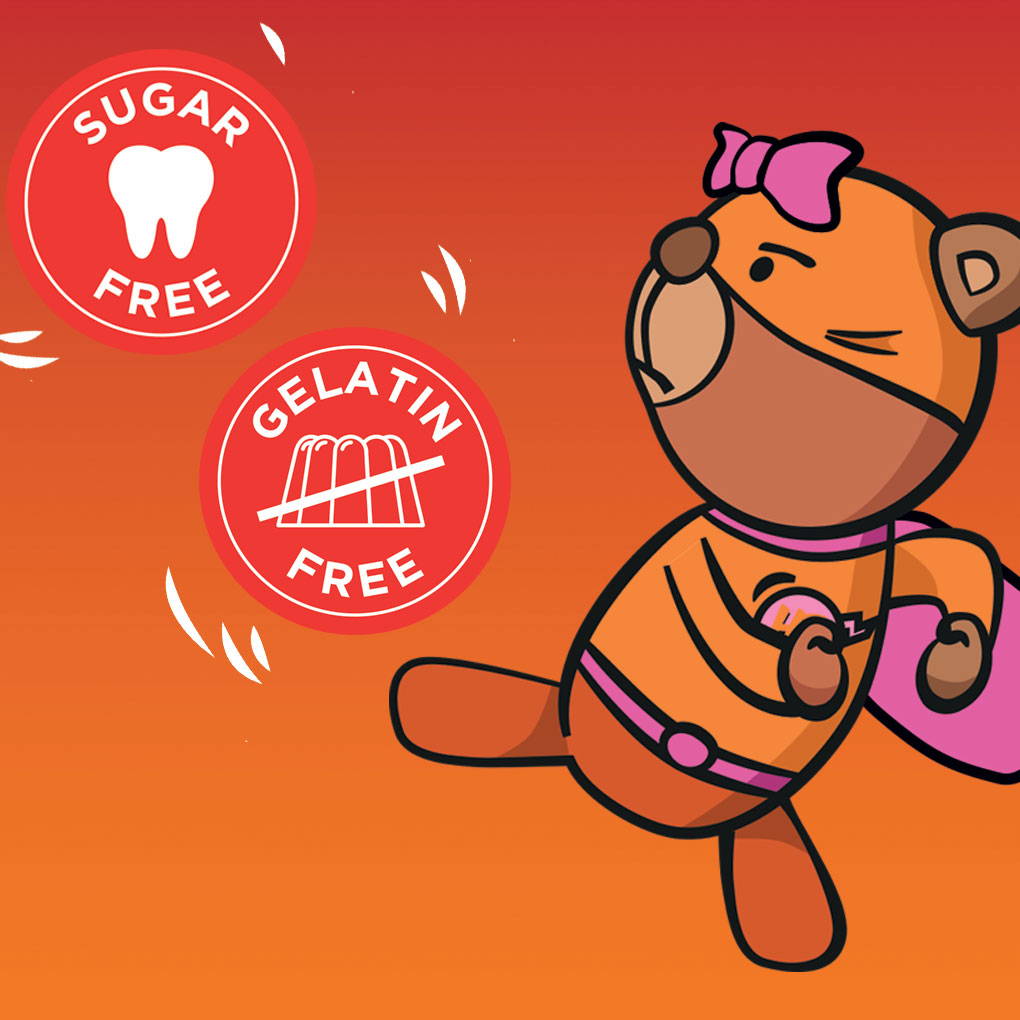 DELICIOUS SUGAR FREE CHILDREN'S VITAMINS:
Soft and chewy, our Hero Bears offer a variety of essential vitamins for kids that are easy to take and help keep your children healthy.
---
Serving Size: 1 Gummie (60 Servings)
ONE A DAY: We recommend your children to take their multi vitamin gummies (1 per day) at breakfast time. Having the right essential vitamins can be a real immune booster for kids
Hero Bears Sugar Free Multivitamin Gummies,
Kids Vitamins 4yrs+
Flavours - Orange, Raspberry and Blueberry
Let customers speak for us