This store requires javascript to be enabled for some features to work correctly.
---
There's a growing consensus that many adults and younger individuals are vitamin d deficient due to not getting enough direct sun light. This can be especially true in the winter months as we spend more time indoors. Vitamin D3 helps contribute to the maintenance of normal immune system and muscle function. Our Vitamin D tablets are also suitable for vegetarians.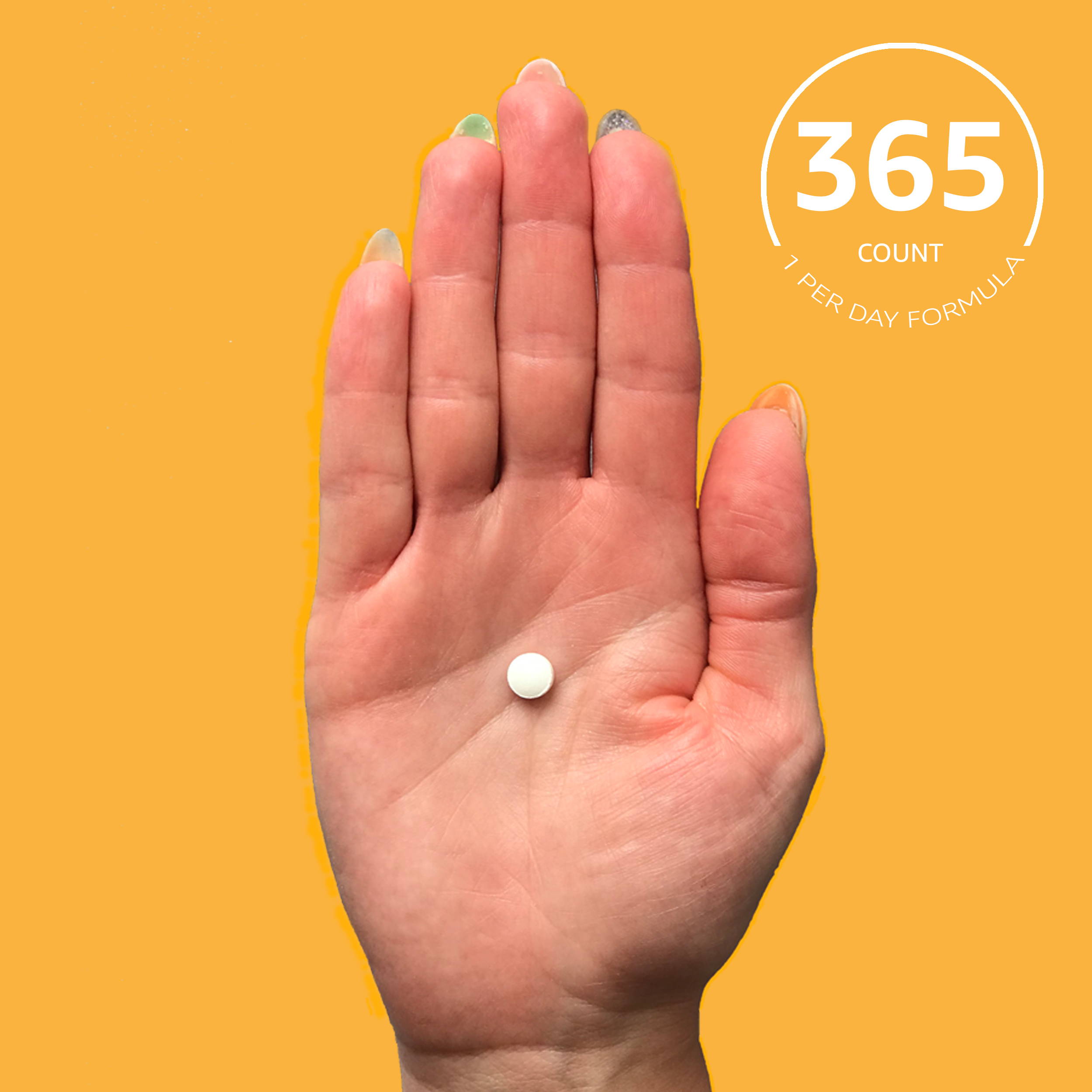 Our great value 365 Vit D tablets provide amazing VALUE keeping your vitamin d supplements cupboard replenished for a FULL YEAR (depending on the daily dosage you choose).
No need to remember to reorder every month with a 52 week supply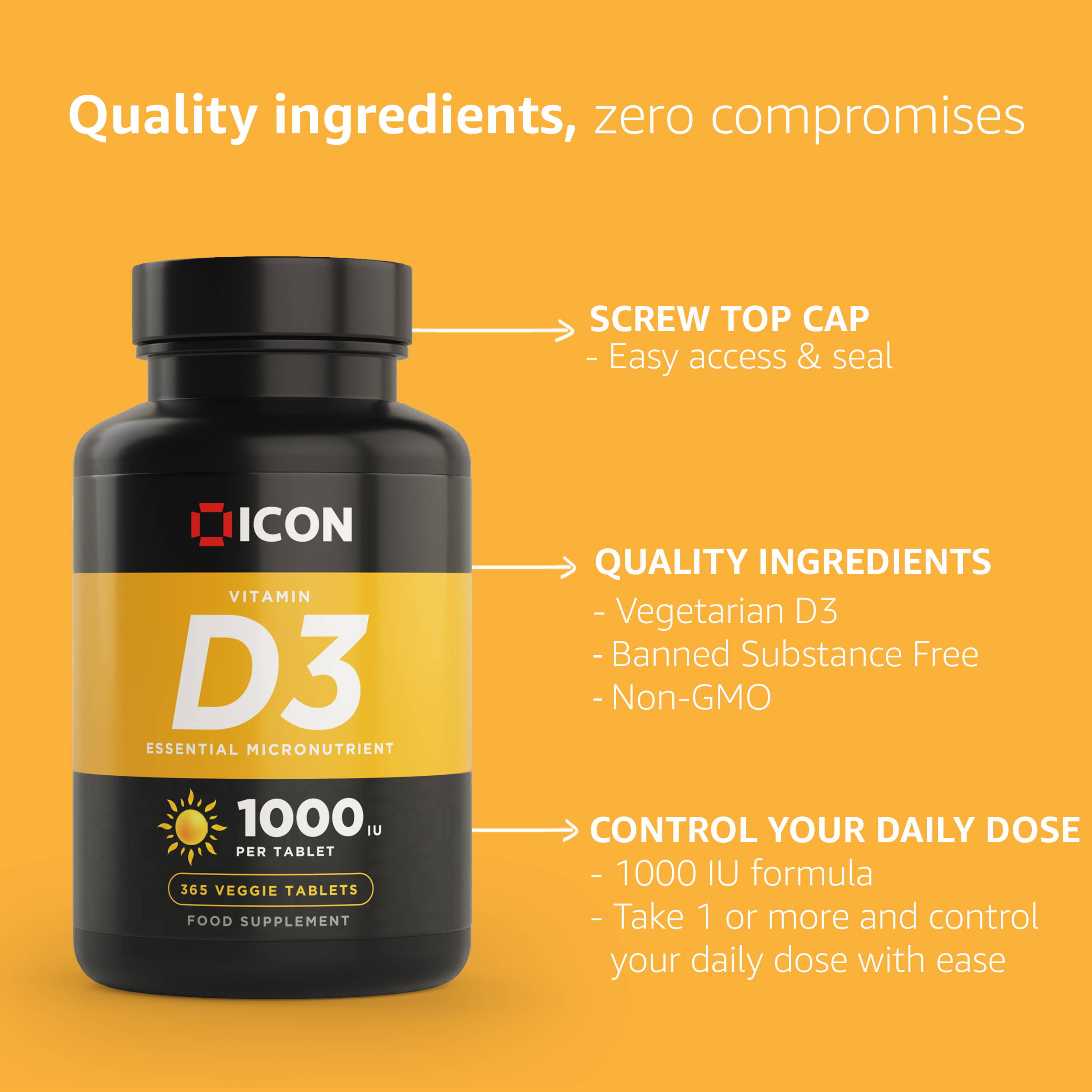 A Vitamin D supplement plays a vital role in the strengthening of your immune system. Vitamin D helps to stimulate white blood cells, allowing them to protect the lungs and fight off diseases
ONE A DAY: In each tub we provide you with one easy to swallow Vitamin D3 1000iu tablet a day for a full calendar year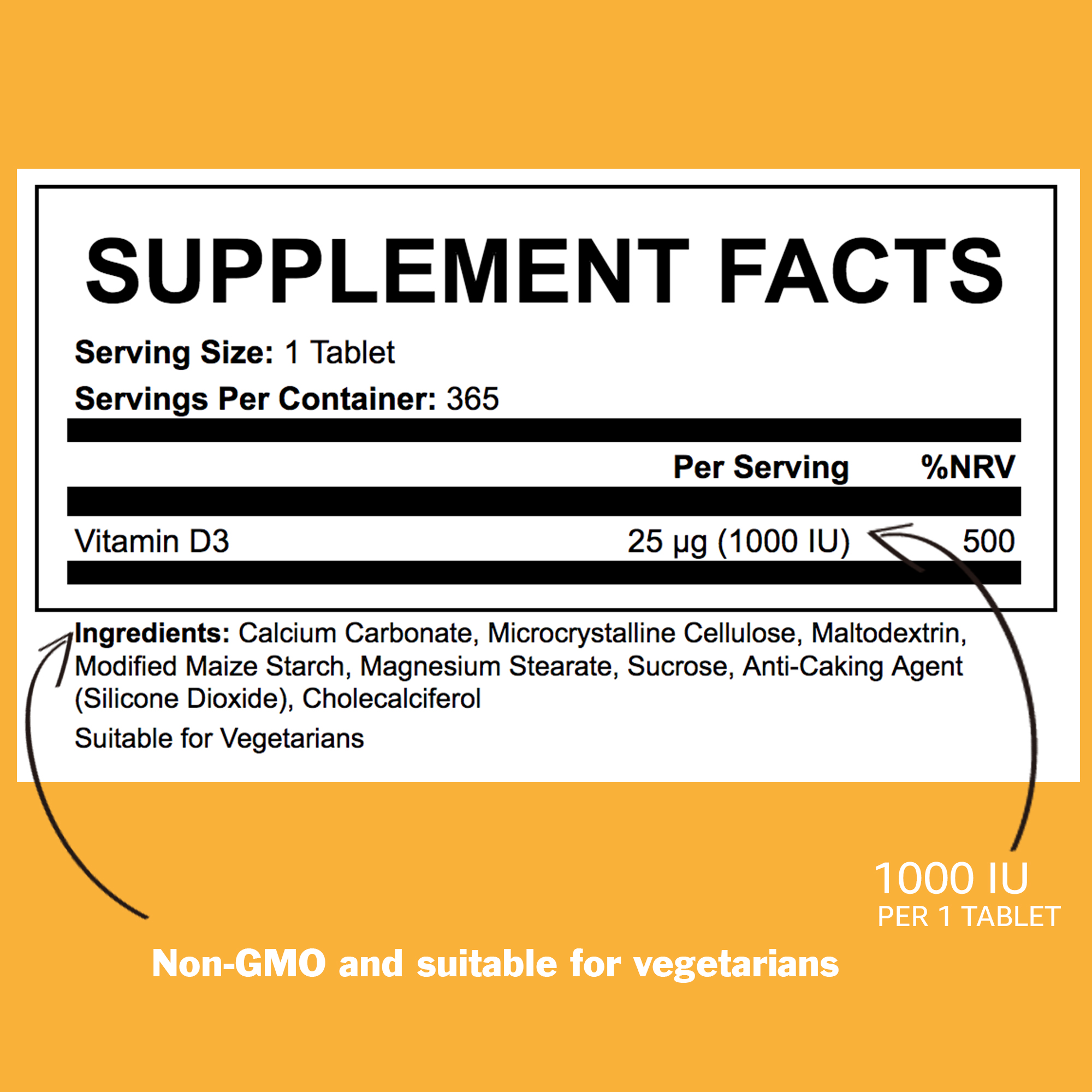 UK BORN AND MADE BRAND: Our D3 vitamins are made RIGHT HERE in the UK to GMP Standards so you are safeguarded by the highest standards in the world. They are also GMO FREE and free from artificial ingredients. ICON Nutrition has been in business since 2012 and is a UK-born healthy lifestyle nutrition brand

What Are The Additional Benefits of Vitamin D3?
Vitamin D plays a vital role in the strengthening of your immune system. Vitamin D helps to stimulate white blood cells, allowing them to protect the lungs and fight off diseases.
There are correlations between adequate Vitamin D levels and mental health. When an individual is Vitamin D deficient, it is likely that their serotonin levels could be off kelter. Not only will Vitamin D supplementation help improve your mood, it will likely stabilize your hormones which lessens your risk of developing anxiety or depression in the future.
What Food Sources Have D3?
There are many healthy food souces that contain Vitamin D3
Salmon, Fatty Fish, Cod

Tuna, Sardines

Egg, Egg Yolks

Mushrooms

Fortified Cereal, Fortified Milk
Why Athletes Should Supplement with Vitamin D3
Vitamin D3 are vital in the development of athletes. Many athletes need to
supplement in order to supply their body with the adequate vitamins and minerals it needs to grow and strengthen. With additional pressure being put on bones and ligaments through weightlifting exercises, it is crucial that calcium is being absorbed and integrated into the bone mass.
For athletes around the world, Vitamin D aids in the electrolyte metabolism and protein synthesis. These processes help the body strengthen and heal so that you can continue to get stronger. Both men andwomen need the same amount of Vitamin D daily foroptimal health results.
Bone health, immune system improvements, protein synthesis, and mental stabilization are all crucial factors of your overall health and wellbeing. Vitamin D3 and K2 play a huge part in the strengthening of bones. By supplementing with these vitamins daily, you can ensure that your body is absorbing calcium effectively. Whether you practice weight lifting, cross fitting, or endurance training, these vitamins will aid your body in recovery.
Vitamin D Tablets 1000iu, 365 Day Supply, Control Your Daily Vitamin D3 Dosage
Let customers speak for us
D3 vitamins
Great product. Highly recommend 😊
1 x FREE Vitamin D3 Tub (max 1 per order)
Free Vitamins n D3
What a welcome freebie as I was going to order the Vitamin D3 supplement so what a great promotion
Great!
Fast shipping and great ICON product!