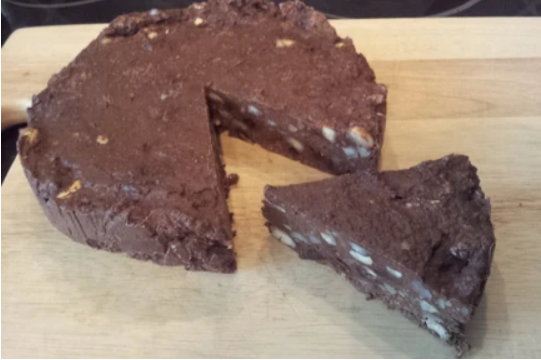 Chocolate and Coconut Brittle Cake
Chocolate and Coconut Brittle Cake
Takes exactly 10 mins to prepare.
You will need:
90g 90% Dark chocolate
1 scoop of
molten chocolate whey protein powder
1/2 or 200ml canned coconut milk
15ml Coconut Oil
15ml Aliment Nutrition Omega 3
45g Flax seed (great for more omega 3 and other minerals)
60g Cashew Nuts (hazelnuts would work)
120g Brazil Nuts
60g Dates chopped (raisins or any dried fruit could work instead) 

Step 1 

Line a tin in cling film. 
Step 2 - The Wet Mix
Melt the chocolate, coconut oil in a bowl over a boiling saucepan, when melted add omega 3 and coconut milk. 
Step 3 - The Dry Mix
Place all nuts in a freezer bag and hit repeated with something hard until crushed. 
Step 4
Place nuts, flax seed, chopped dates, into a bowl and pour over wet mix, then stir until all dry mix is covered.
Step 5
Pour all the mix into a bowl and leave over night in the fridge.
Cut this into six pieces and enjoy!