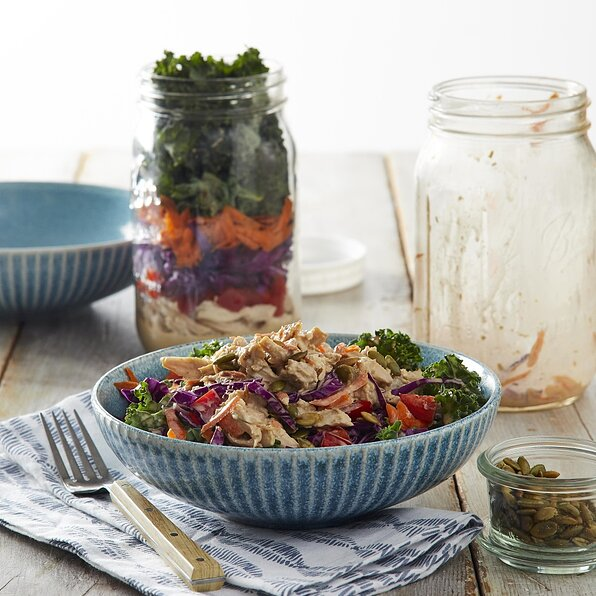 SHEET-PAN SESAME CHICKEN & BROCCOLI WITH SCALLION-GINGER SAUCE
In this healthy sheet-pan chicken recipe, meaty bone-in chicken thighs and broccoli florets are tossed with sesame oil and roasted on the same pan for a delicious and easy dinner with minimal cleanup.
MAKES 4 SERVING/ TOTAL TIME 60 MINUTES
INGREDIENTS
8 cups broccoli florets with 2-inch stalks attached
2 tablespoons sesame oil, divided
1 teaspoon salt, divided
½ teaspoon ground pepper, divided
2 pounds bone-in chicken thighs, trimmed
2 tablespoons avocado oil
3 tablespoons minced scallion
2 teaspoons minced fresh ginger
1 teaspoon rice vinegar
2 teaspoons toasted sesame seeds
METHOD
Place a large rimmed baking sheet in the oven. Preheat oven to 425 degrees F. Combine broccoli, 1 tablespoon sesame oil and 1/4 teaspoon each salt and pepper in a large bowl. Toss chicken with the remaining 1 tablespoon sesame oil and 1/4 teaspoon each salt and pepper in another bowl. Place the chicken skin-side-down in a single layer on one side of the preheated pan. Roast for 15 minutes. Turn the chicken over and add the broccoli to the other side of the pan. Continue cooking, turning the broccoli halfway through, until the chicken is just cooked through and the broccoli is tender, 20 to 25 minutes more. Meanwhile, heat a small skillet over medium-high heat until almost smoking. Add avocado oil, scallion, ginger, vinegar and the remaining 1/2 teaspoon salt; cook, stirring, for 15 seconds. Remove from heat.
Nutrition Value
422 Kcal,
27.4g fat,
5.4g saturated fat,
3.4g fiber,
36.5g protein,
8.2g carbs