This store requires javascript to be enabled for some features to work correctly.
Hey! Let's get you a Snatch PB!

Don't let your training slack off, let's set a goal and stick to it!
Hi, my name is Josh Summersgill and I'm a qualified GB Weightlifting coach and a member of Team ICON.

Shaun (Owner at ICON) and myself have decided we wanted to give the ICON community a challenge to keep people motivated.

As a thank you from ICON this is a 100% FREE program that anyone can get involved in with the goal of hitting a few PB's along the way.
Check the link below to get started and let's hit some PB's.
Josh.
Josh Summersgill (@joshsummersgill)
British Weighlifting Coach
www.joshsummersgill.co.uk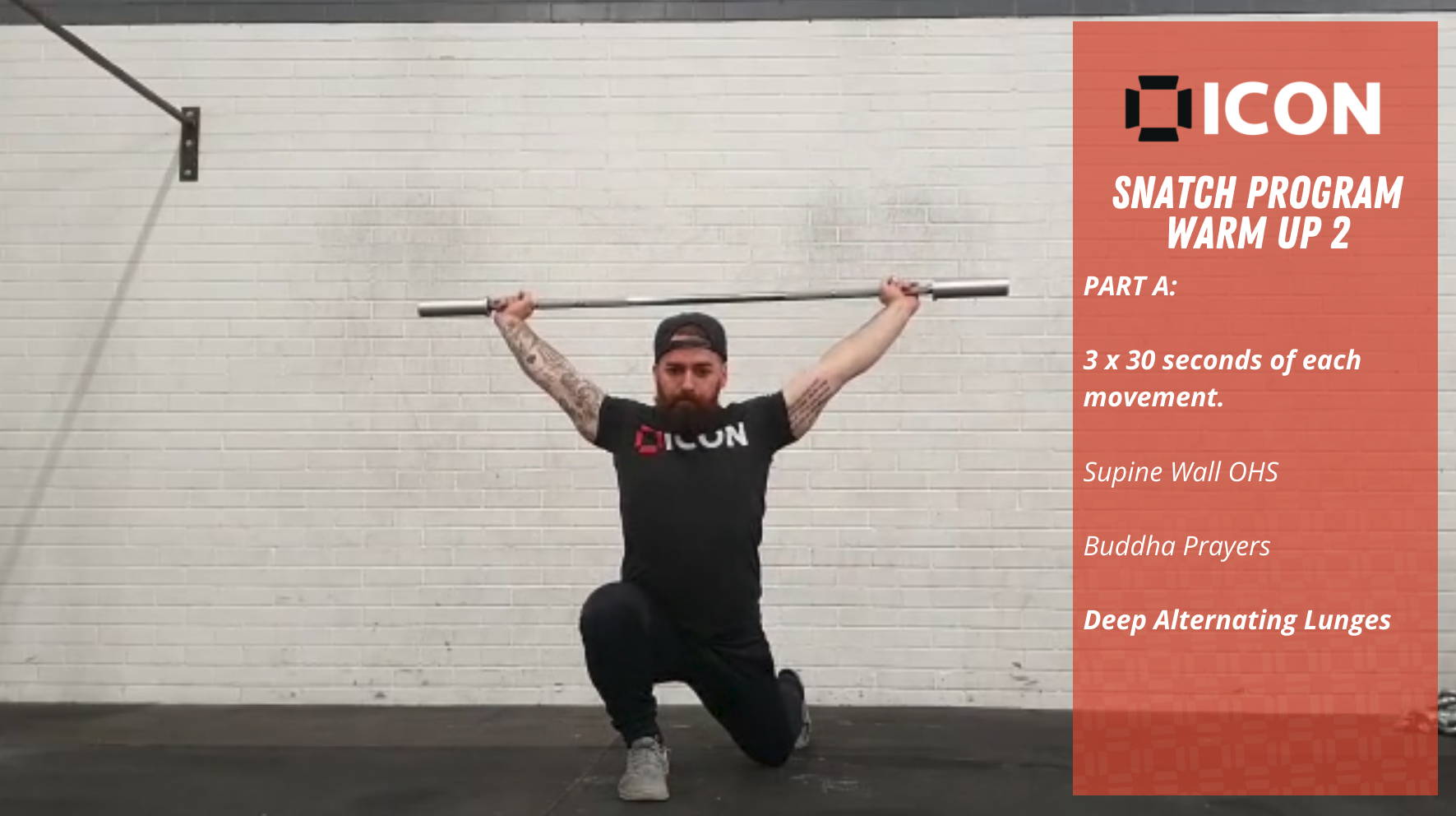 WARM UP VIDEOS
Warming up is so important when working on your Olympic Lifts. To make sure you get the most of this challenge we've created 3 warmup videos for you to work from.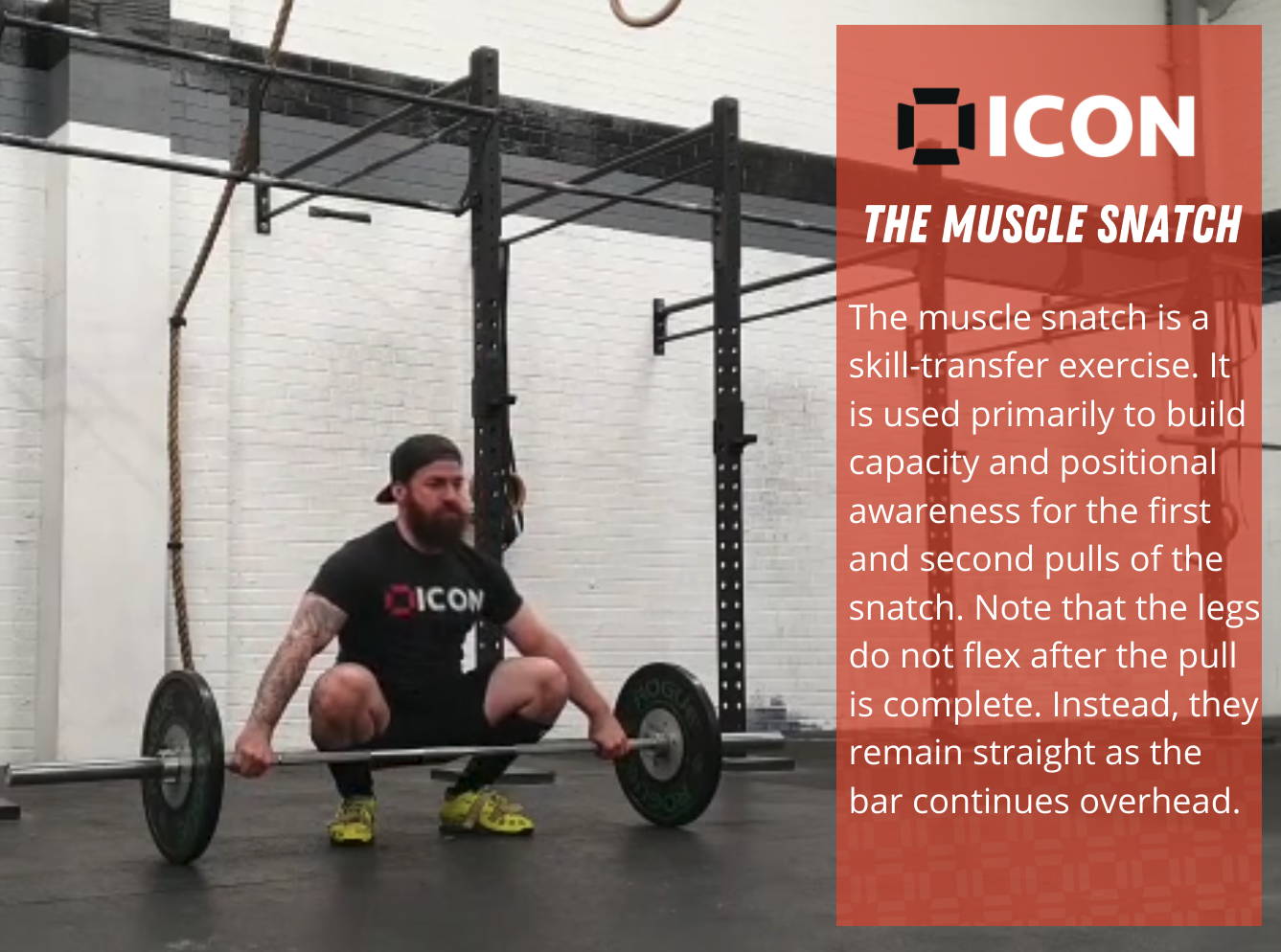 MOVEMENT LIBRARY
Each movement in the program has a short video clip so you know exactly what you need to do.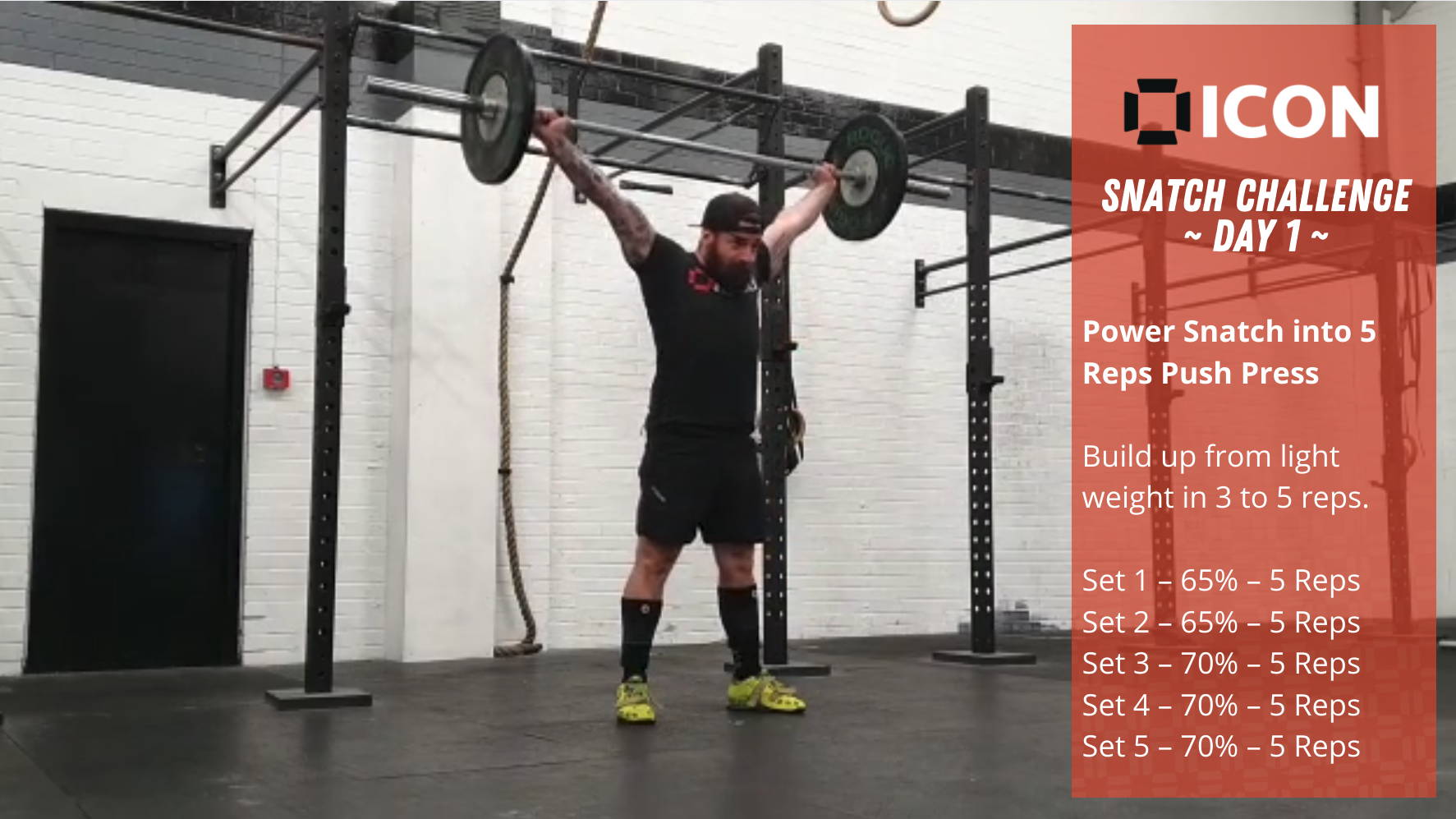 DAILY EMAIL AND VIDEOS
Every day you'll receive an email with instructions on what you need to do that day accompanied by a video showing the movements.
CAN BE USED AGAIN TO FURTHER IMPROVE YOUR SNATCH
At ICON we have a love for CrossFit and Weightlifting and have been part of the UK scene for many years.

As a company we've benefited from being part of the community and want to give something back for free that we know would benefit many people.

This plan will remain free however, if you want to take your snatch even further after completing this program we'd suggest finding a weightlifting coach or a paid online coach who can give you further guidance on your form and adjust a plan to your individual needs.
Can you guarantee me a PB
Everyone loves that PB feeling right?! Well, we're here to help.
Although we can't guarantee you a lifetime PB we can assure you that following this plan will help improve your snatch making your max weights more consistent and with a current PB certainly within reach by the end of it.
My name is Josh Summersgill and I believe that every person on the planet deserves to reach their true physical potential, and optimal health and wellbeing in life. My true passion is helping people achieve what they previously believed to be impossible. Whether that is to compete in the sport of Weightlifting, build the body that they have always dreamt of, or just simply develop their confidence and excel.
As a performance coach I have studied and practiced in a number of training disciplines including Martial Arts, Gymnastics and Functional Fitness, this has led me to my specialist area and niche, Olympic Weightlifting. I am proud to say that I am a certified British Weightlifting Coach and have been helping people for almost 6 years to become stronger, and improve their Olympic Lifting Skills. During this time I have had the privilege of coaching over 500 athletes, and witnessed each one of them become more skillful with a barbell.
I am a true believer that you should practice the craft that you teach. I have trained physically since a very young age and I am currently a competitive Senior National Weightlifter.
I wholeheartedly believe that as human beings, we each learn in different ways and have different learning styles. A one size fits all will work great for a robot, but we are not robots. I pride myself in treating each and every one of my clients holistically, with the individuality that they need to develop and progress. This has lead me to develop a "Bespoke Experience" model for my clients.
Is this snatch challenge right for me?
The aim of this program is to offer some free structured sessions in order to improve the snatch movement. This could be for anybody at any level however, if you have any medical / health conditions that could impact upon your safety and wellbeing we'd suggest you speak your GP or your qualified coach before getting involved. ICON accept no responsibility for any injuries incurred from taking part in this program.
The perfect post workout combining a 2:1 ratio of carbs to protein.