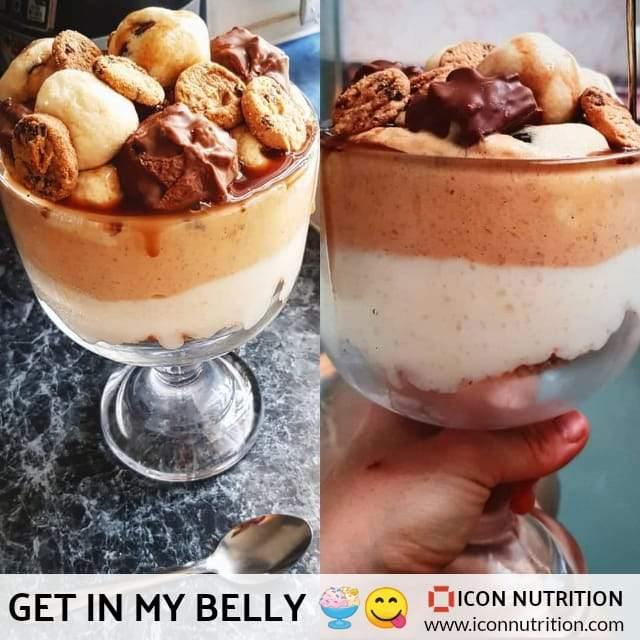 Today's recipe is from @that_coach_biff via Instagram. This looked so good we just had to share it.
Ingredients:
6 Sugar Free Digestives
2 Scoops of ICON Whey Protein (Flavour optional)
Swerve Confectioners Sweetner
25ml Xanthan Gum
Water
Optional Toppings:
Edible Cookie Dough Balls
Sugar Free Mini Cookies
Chocolate Nom-Noms
Sugar Free Chocolate Sauce
How To Make:
Crush 6 Digestive Biscuits for the base layer and add to bowl
Mix 2 scoops of white chocolate Hibernate casein powder with sweetner (to taste) and 25ml of Xantham Gum and water to mix into a mousse like texture. Add to bowl on top of base layer.
Add another layer using same method as above however, instead of the White Choc Hibernate for this layer we used our ICON Whey in Choc Peanut Butter flavour. Add to bowl
For extra naughtiness add toppings of your choice. Example in picture are edible cookie dough balls, Mini Cookies, nom-noms and sugar free chocolate sauce.
Share Your Creations:
Share your recipes with us @iconnutrition #iconnutrition
---
"Jonny is the owner and head coach of Next Step Nutrition, an online coaching company dedicated to keeping diet and exercise simple. As such, they offer seminars, coaching and programs to help people lead healthier, happier lives. Jonny is the resident fitness expert for BBC Radio Leeds, host of Next Step Espresso, a daily fitness podcast, and in his spare time likes walking his dogs, drinking great coffee, craft beer, and performing in amateur musical theatre."
Why work with Next Step Nutrition?
Knowing how to eat healthily
today
can be so confusing, most people don't know where to begin. At Next Step Nutrition, they keep healthy eating simple so that you can reach your goals and live a balanced, sustainable life
Next Step Nutrition Ltd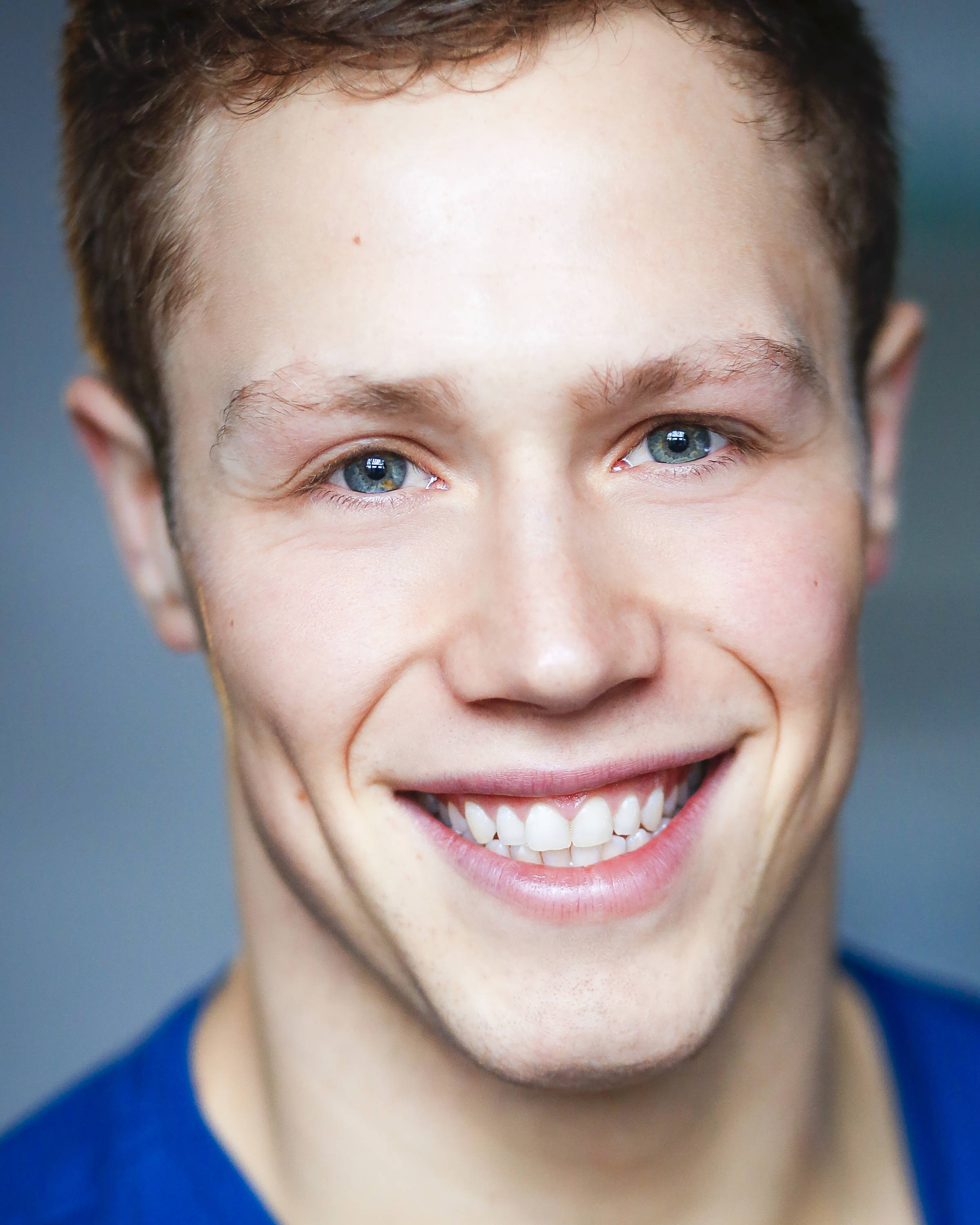 ---