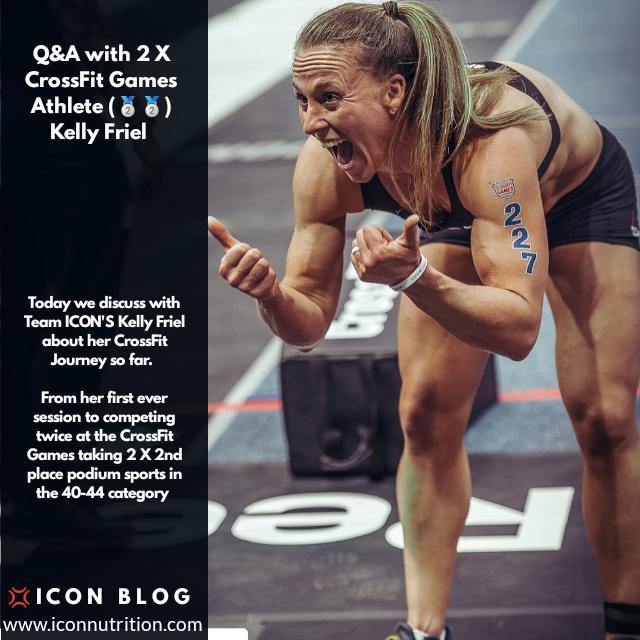 Interview With CrossFit Games Athlete Kelly Friel
We caught up with Kelly Friel, owner of CrossFit Southampton, recently to discuss CrossFit workouts,
sports supplements
, nutrition and recovery. We hope you enjoy the interview:
HOW DID YOU FIND OUT ABOUT CROSSFIT AND WHEN EXACTLY DID YOU START?

KELLY: I started Crossfit in October 2012. A friend of mine opened Crossfit Southampton and said you gotta come down and try this out. Myself and my husband (Simon) went along and basically have never looked back.
---
WHAT IS YOUR FAVORITE THING ABOUT CROSSFIT VS. "TRADITIONAL TRAINING?" IS THERE ANYTHING YOU DON'T LIKE ABOUT CROSSFIT?
KELLY: With Crossfit I feel you never stop learning. You achieve one goal, then you have another list of goals to achieve.

---
HOW DO YOU PROGRAM YOUR TRAINING? WHAT DOES A SAMPLE WEEK LOOK LIKE FOR YOU?
KELLY: My training week includes 5 training days - 2 rest days (one of these may be an active recovery day like Bike/Swimming/Running). Trying to work on my weaknesses which are gymnastics.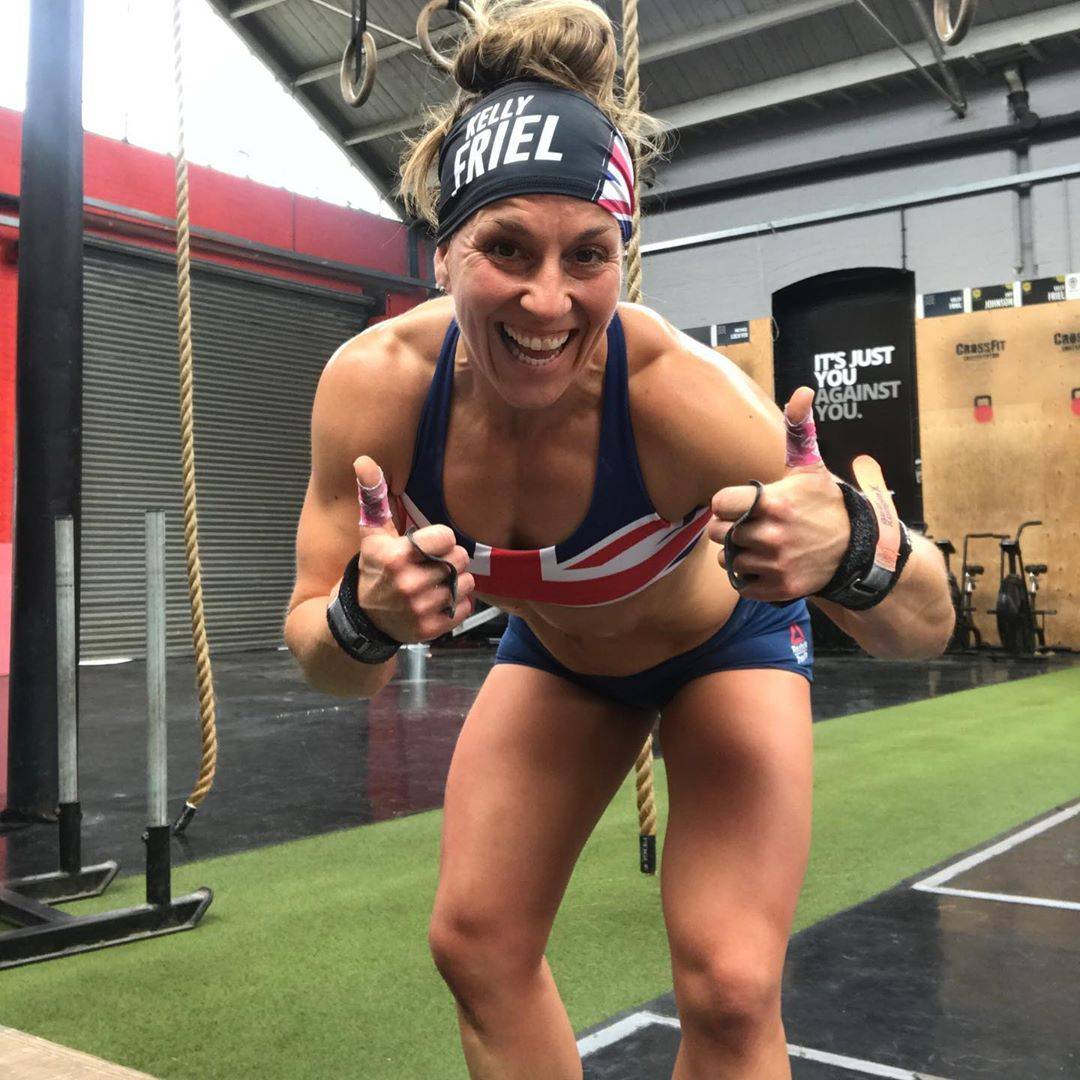 ---
CROSSFIT SOMETIMES GETS KNOCKED FOR PEOPLE GETTING INJURIES, WHAT ARE YOUR THOUGHTS ON THIS AND HAVE YOU EVER BEEN INJURED WHILE DOING CROSSFIT?
KELLY: I personally think you can get injured doing any sport!!! I have known people that just go to a normal globe gym and have pulled a muscle putting their socks on getting out of bed. I have been injured a few times - the biggest wass with a knee injury/calf injury and a shoulder impingement. The biggest thing that I have learnt from these injuries is listen to your body- get specialist advice and make sure you follow the rehab process.
---
WHAT DOES YOUR CURRENT SUPPLEMENT INTAKE LOOK LIKE?
KELLY: I don't like drinking water whilst training so I take daily BCAA daily - the fruit punch flavour is my favourite. It helps me get the fluids on board ( i do I aim to drink 4-5 litres of water daily).
I have protein in my oats in the morning (usually have the Vanilla & Cinnamon).
In the evening I have Chocolate Brownie Hibernate in some Greek Yoghurt- which is my favourite pudding- added with dark choc/berries and peanut butter.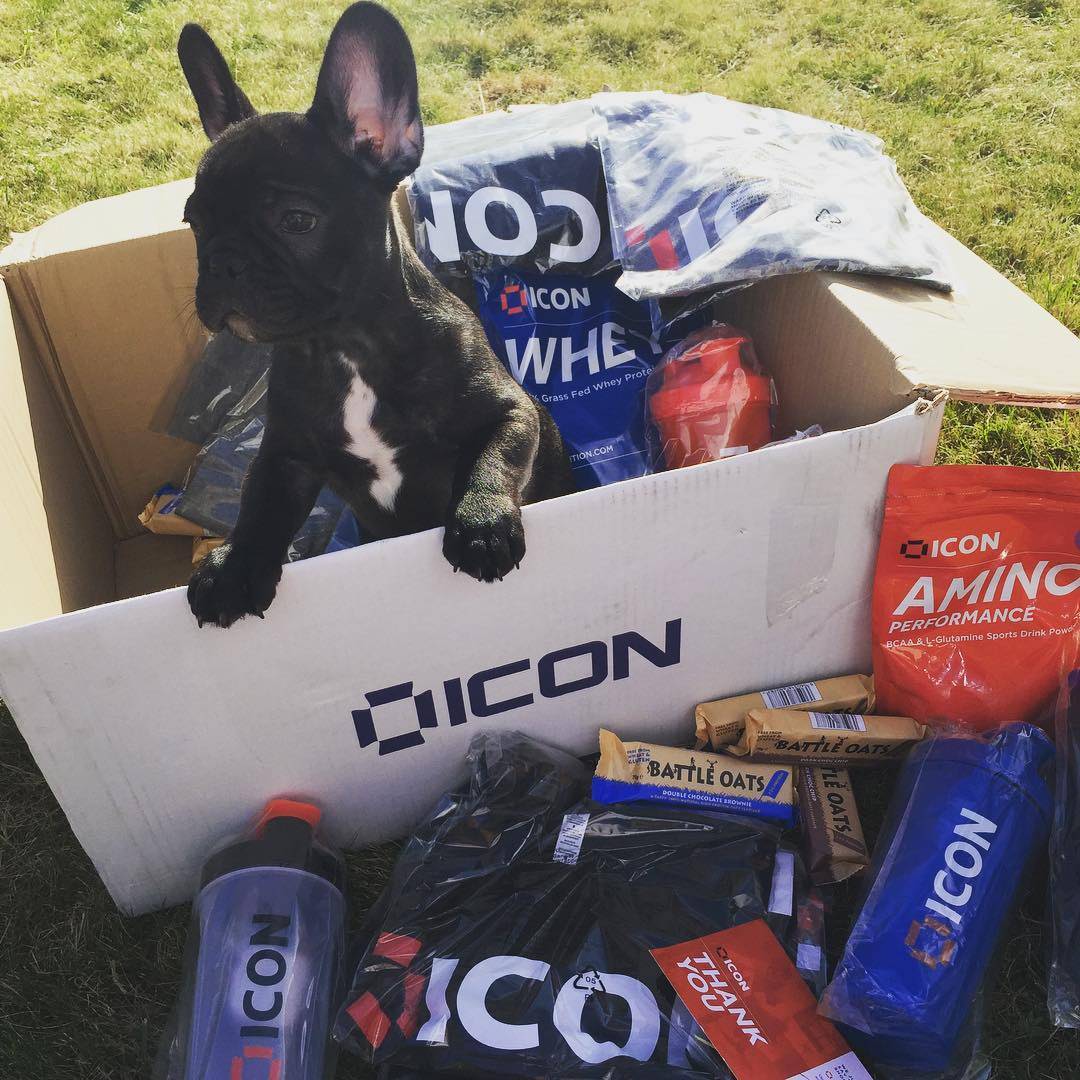 ---
WHAT'S YOUR APPROACH TO NUTRITION? DO YOU COUNT CALORIES OR FOLLOW A TYPE OF DIET?
KELLY: I never used to track my food but then got to a point that I felt like I needed some help and support so about 6 months prior to Regionals 2018 I contacted Tim Briggs at We Dominate Nutrition and have been with them ever since. I think just being accountable definitely helps. I get a plan monthly - tracking Carbs/fat/protein etc.
---
IF YOU TAKE COUNT, HOW MUCH PROTEIN DO YOU EAT PER DAY?
KELLY: Protein at the moment 143g per day.
---
WHAT'S THE HARDEST WOD YOU'VE EVER DONE?
KELLY: Umm that's a hard one!!!! They all seem hard - maybe the Ruck Run at the Games 2019 as not only was it challenging physically but mentally as well. .
---
HOW DO YOU LOOK AFTER YOUR JOINTS?
KELLY: I take Omega 3 and also highly recommend GLC2000 to help look after my joints. I really notice a difference if I stop taking either.
---
HOW MANY HOURS SLEEP DO YOU GET PER NIGHT? DO YOU TAKE ANYTHING TO HELP IMPROVE SLEEP AND RECOVERY?
KELLY: My aim is to try and get at least 7.5 hours sleep per night- ideally I want to get 8 hours + but when I'm early morning coaching its usually less than this. I have hibernate in my yoghurt as my bedtime snack
---
DO YOU STRUGGLE WITH RECOVERY?
KELLY: Ummm not generally. I am noticing though the older I get my joints/muscles seem to ache more so I try to make a bit more time for mobility.
---
WHAT'S YOUR FAVOURITE EXERCISE AND LEAST FAVOURITE?
KELLY: Favourite has to be anything with a barbell!!!! Least favourite as everyone most probably knows its gotta be ring muscle ups- I'm hoping one day i will start to love them.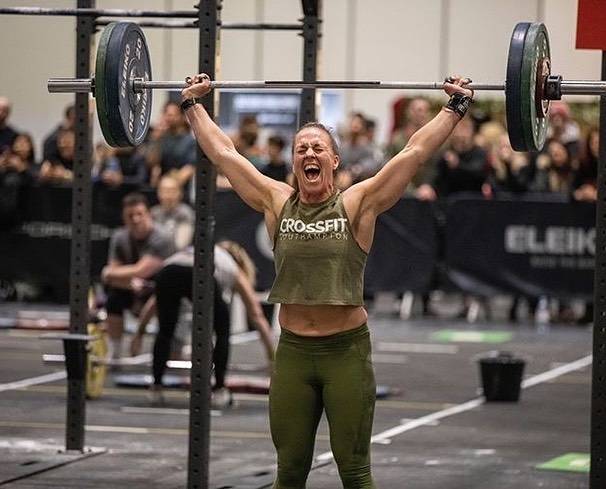 ---
WHAT'S YOUR CURRENT PBs?
KELLY:
CLEAN: 110kg- from a hang
SNATCH: 76kg
FRONT SQUAT: 130kg
CLEAN AND JERK: 107.5kg
DEADLIFT: 155kg
---
HOW MANY REST DAYS TO YOU TAKE PER WEEK?
KELLY: I have 2 days rest per week- always a Sunday as its family time and usually a Wednesday (sometimes a Wednesday can be an active recovery day).
---
WHAT'S YOUR FAV CHEAT MEAL?
KELLY: Waffles and Icecream!!! Do love a pizza too.
---
WHEN IS YOUR NEXT CROSSFIT COMPETITION (Subject to Lockdown ending this year)?
KELLY: Who knows this year- ha ha !!! I guess it all depends what events will be on. We had confirmation last weekend that all video checks had been completed and I finished 2nd overall in the Age Group online qualifiers - this means I would've been heading to Madison for my 3rd year running!!! Unfortunately the Crossfit Games have cancelled it due to the current situation we are all facing- sad times but makes me more excited for the Open 2021
---
I KNOW YOU RECENTLY COMPETED AT THE CROSSFIT GAMES FOR THE SECOND TIME, HOW DID YOU FIND THAT? IS THERE ANYTHING YOU WOULD DO DIFFERENTLY NEXT TIME?
KELLY: No nothing really. I was told the first time I was there by a fellow Master Games Athlete- Jeb Simmons , was to ensure that I enjoy every moment as the weekend flies by so fast. That's my main aim is to go out there, have fun and try my hardest.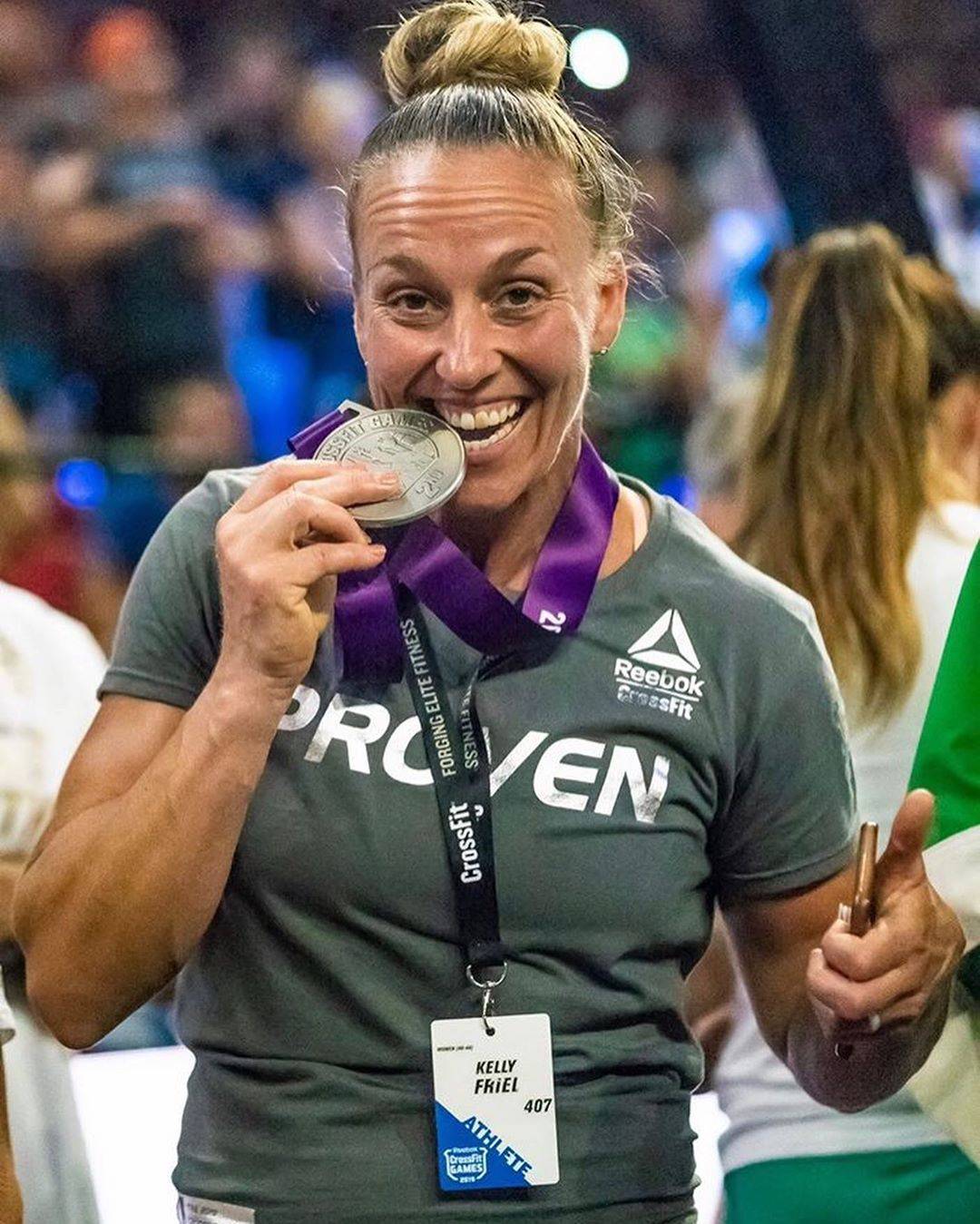 ---
FINAL QUESTION - IF SOMEONE READING THIS IS CONSIDERING STARTING CROSSFIT WHAT WOULD YOU SAY TO THEM?
KELLY: Go give it a go!!!! Maybe try out a couple of sessions as sometimes attending one doesn't give you the full feeling of Crossfit. Its a great way of keeping fit as well as meeting new friends!!
---
IF PEOPLE WANT TO CHECK YOU OUT, WHERE CAN THEY FIND YOU?
KELLY: Instagram - @kelfriel