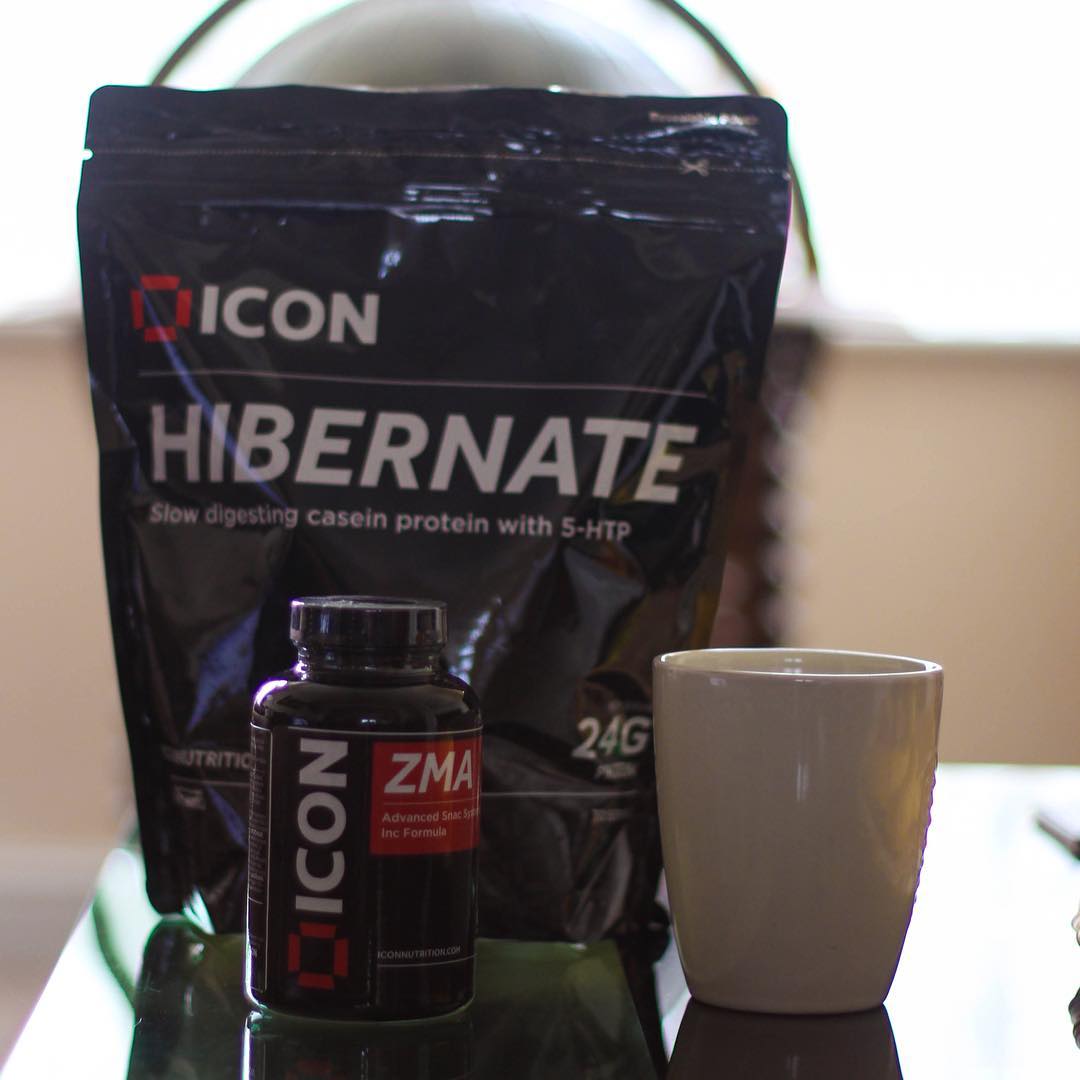 Best way to enjoy Casein to help improve sleep and recovery.
Hibernate combines 100% grass fed micellar casein with 5-HTP - a precursor to Serotonin. Serotonin is one of the most important brain chemicals for regulating our sleep and wake cycle. Hibernate not only helps with recovery and muscle building whilst you rest but also helps users have better sleep management. 22g of protein per 30g serving. 30 servings per tub

Made with MCTs from Coconut Oil. It is designed to help keep your sleep and recovery in sync. This slow 'drip-feed' of amino acids assists with the promotion of muscle building whilst you have a deep and restful sleep.

Can be consumed as a hot chocolate drink or cold as a chocolate mousse

Contains 5-HTP for better sleep management. IBERNATE also contains the right amount of 5-HTP (5-Hydroxy L-Tryptophan) which helps increase serotonin levels, naturally. Serotonin is also one of the most important brain chemicals (neurotransmitters) for regulating the sleep/wake cycle.

Sourced from hormone free grass fed cows. We don't like providing unwanted calories to a person's diet and reduced sweetener is better for promoting healthy gut flora. We're proud to be able to say HIBERNATE casein contains just 0.01% sucralose.