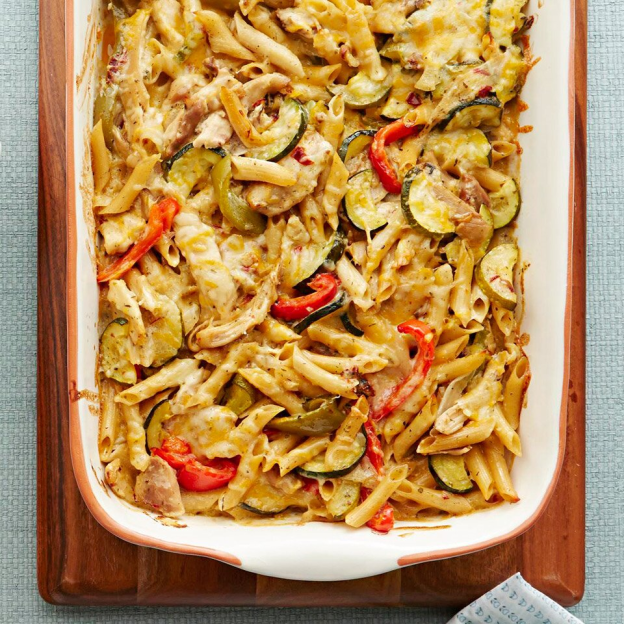 CHIPOTLE RANCH CHICKEN CASSEROLE
Simplify weeknight dinnertime by transforming leftover slow-cooked  into an easy, cheesy casserole.
MAKES 4 SERVING/ TOTAL TIME 60 MINUTES
INGREDIENTS
6 ounces dried multigrain penne or rotini pasta
Reserved Slow-Cooked Ranch Chicken and Vegetables
1 tablespoon all-purpose flour
½ cup shredded reduced-fat Mexican blend cheese (2 ounces)
METHOD

STEP 1

Preheat oven to 375 degrees F. Cook pasta according to package directions; drain well. In a large bowl combine the reserved chicken-vegetable mixture, the flour, and cooked pasta. Spread into a 3-quart rectangular baking dish. Cover with foil.
STEP 2
Bake 35 minutes. Sprinkle with cheese. Bake, uncovered, 15 to 20 minutes more or until heated through. Let stand 10 minutes before serving.
Nutrition Value
269 Kcal,
8.1g fat,
3.2g saturated fat,
3.7g fiber,
22.9g protein,
25.4g carbs