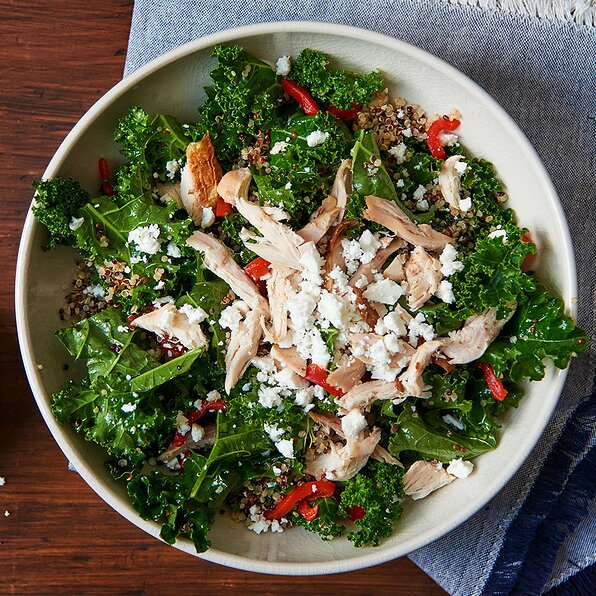 GREEK KALE SALAD WITH QUINOA & CHICKEN
This slow-cooker chicken noodle soup fits nicely into the Mediterranean diet thanks to plenty of vegetables, lean chicken breast and whole-wheat pasta. 
MAKES 2 SERVING/ TOTAL TIME 10 MINUTES
INGREDIENTS
4 cups chopped kale
1 ½ cups shredded cooked chicken
1 cup cooked quinoa
¼ cup sliced jarred roasted red peppers
¼ cup Greek salad dressing
1 ounce Crumbled feta cheese
METHOD

STEP 1

Place kale, chicken, quinoa and roasted peppers in a large bowl. Add dressing and toss to coat. Top with feta, if desired.
Nutrition Value
301 Kcal,
7.9g fat,
1.8g saturated fat,
3.7g fiber,
29.8g protein,
27.1g carbs