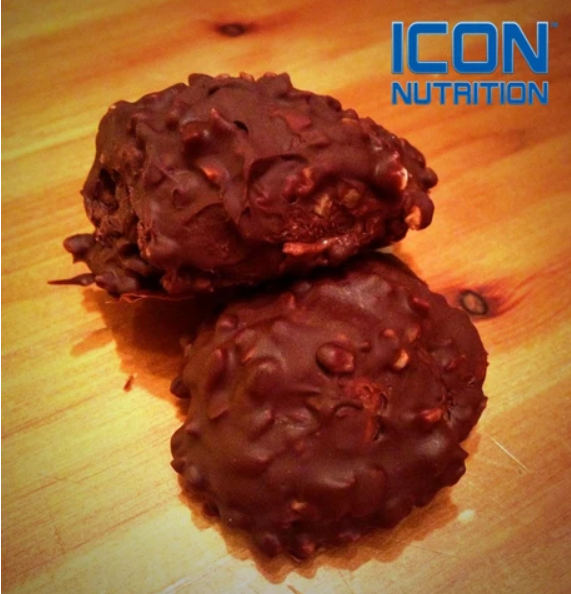 Grass Fed Protein Ferrero Rocher Recipe
You will need:
2 scoops of chocolate grass fed Irish whey protein powder by ICON Nutrition.
A glug of almond/ hazelnut or coconut milk
4 squares of dark chocolate (70% or above)
6 hazelnuts
1 tbsp chopped hazelnuts

To start, cover two plates in cling film.

Put the whey protein powder in a bowl and keep adding glugs of the milk until you have a paste. I tend to do this with a spoon, then when you have it how you want it, WET YOUR HANDS, and roll the paste into 6 balls, pushing a hazelnut into the middle of each one. Then place on one of the cling film wrapped plates and place in the freezer for 10 minutes.

Once ready, melt the chocolate and stir in the chopped hazelnuts, (make sure you do this once the balls are ready so the chocolate doesn't start to harden again).

Take each ball and roll it in the melted chocolate then place on the other cling film wrapped plate. Place back in the freezer for 5 minutes then either devour immediately or place in the fridge!