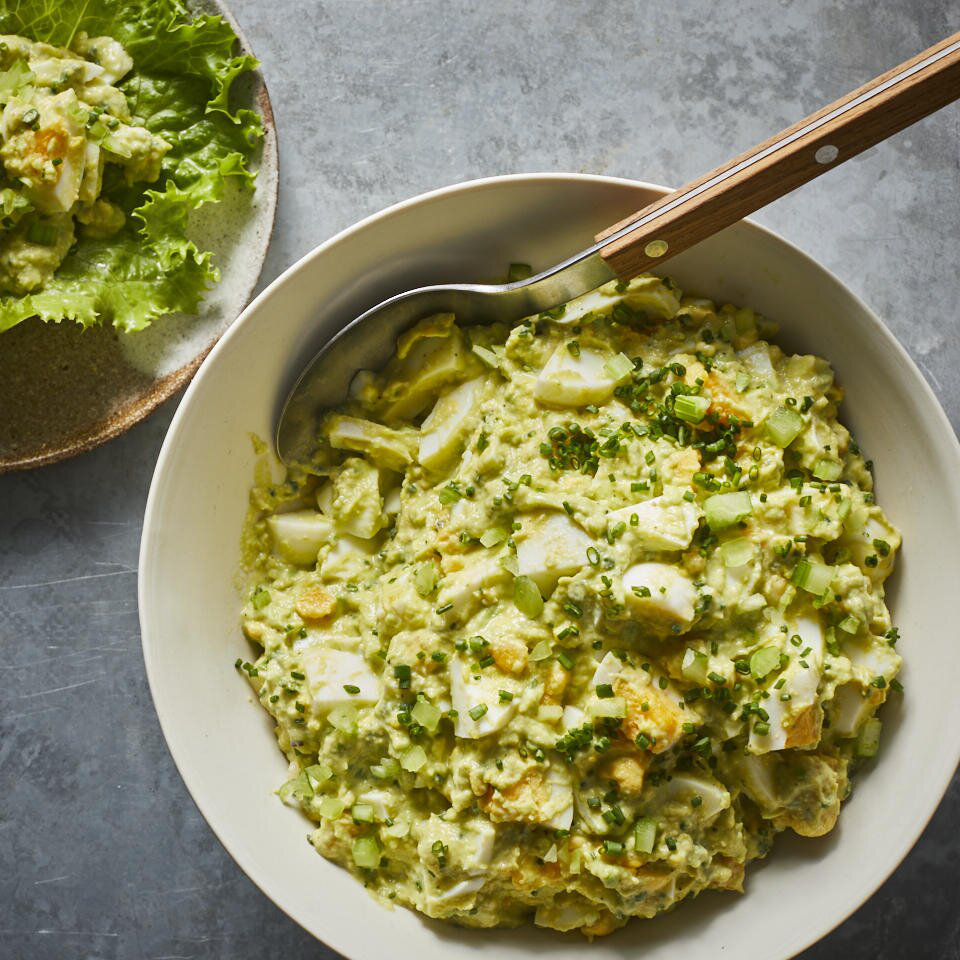 This quick recipe takes classic egg salad to the next level with the addition of creamy avocado. 
MAKES 4 SERVING/ TOTAL TIME 10 MINUTES
INGREDIENTS
6 hard-boiled eggs, coarsely chopped
1 medium avocado
2 tablespoons lemon juice
1 tablespoon mayonnaise
½ teaspoon salt
¼ teaspoon ground pepper
⅓ cup finely chopped celery
2 tablespoons chopped fresh chives, plus more for garnish
METHOD

STEP 1

Mash eggs, avocado, lemon juice, mayonnaise, salt and pepper together in a medium bowl until coarsely mashed and creamy. Fold in celery and chives. Garnish with additional chives, if desired.
Nutrition Value

224 Kcal,
18g fat,
3.9g saturated fat,
3.6g fiber,
10.6g protein,
6.1g carbs