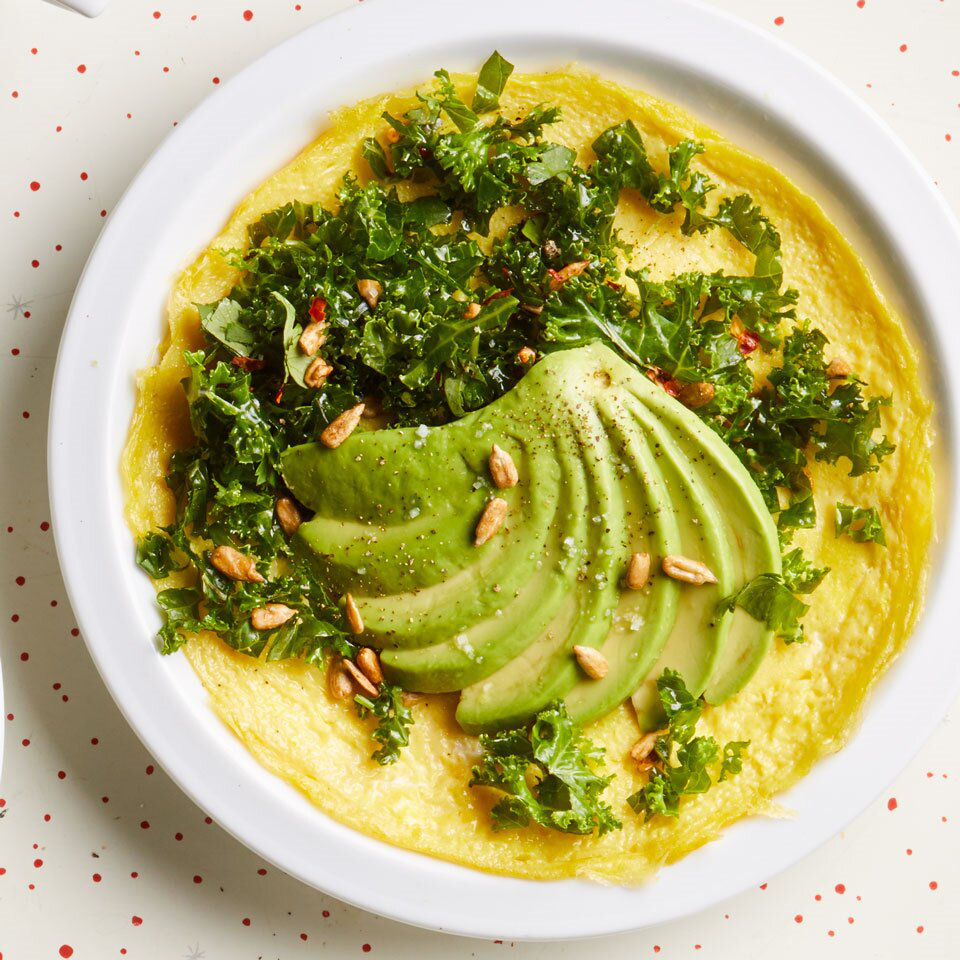 Move over, avocado toast. Top a high-protein omelet with avocado and fiber-rich kale and you'll keep hunger at bay for longer.
MAKES 1 SERVING/ TOTAL TIME 10 MINUTES
INGREDIENTS
2 large eggs
1 teaspoon low-fat milk
Pinch of salt
2 teaspoons extra-virgin olive oil, divided
1 cup chopped kale
1 tablespoon lime juice
1 tablespoon chopped fresh cilantro
1 teaspoon unsalted sunflower seeds
Pinch of crushed red pepper
Pinch of salt
¼ avocado, sliced
METHOD

STEP 1

Beat eggs with milk and salt in a small bowl. Heat 1 teaspoon oil in a small nonstick skillet over medium heat. Add the egg mixture and cook until the bottom is set and the center is still a bit runny, 1 to 2 minutes. Flip the omelet over and cook until set, about 30 seconds more. Transfer to a plate.
STEP 2
Toss kale with the remaining 1 teaspoon oil, lime juice, cilantro, sunflower seeds, crushed red pepper and a pinch of salt. Top the omelet with the kale salad and avocado.
Nutrition Value

339 Kcal,
28.1g fat,
5.8g saturated fat,
4.4g fiber,
15g protein,
8.6g carbs