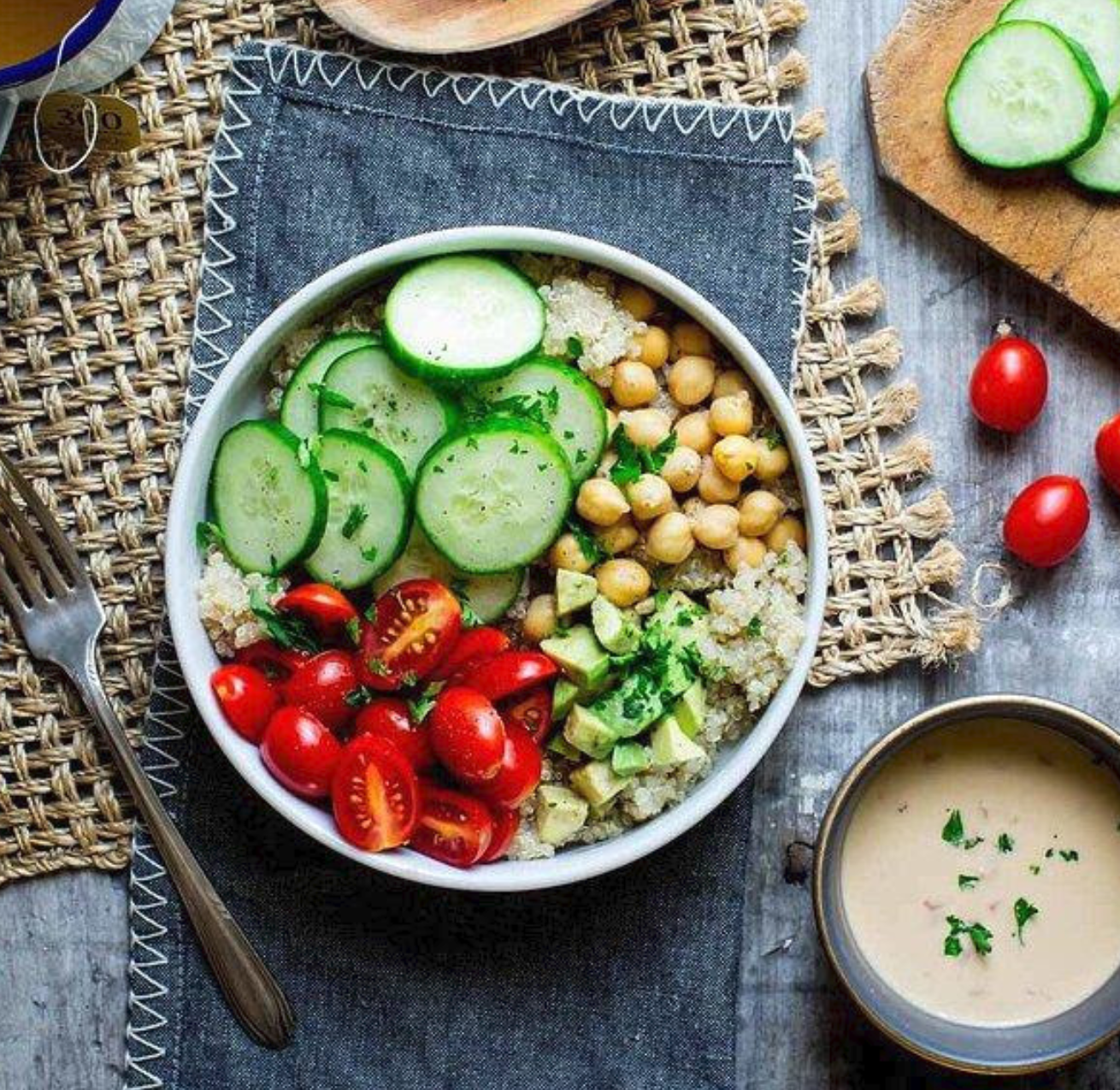 High Protein Meal Ideas - CHICKPEA & QUINOA GRAIN BOWL
Quick, simple and super pretty. It seems grain bowls have as many variations, and there is no wrong way to build one! Why not give this one a try:
MAKES 1 SERVING
TOTAL TIME 15 MINUTE
INGREDIENTS
1 cup cooked quinoa
⅓ cup canned chickpeas, rinsed and drained
½ cup cucumber slices
½ cup cherry tomatoes, halved
¼ avocado, diced
3 tablespoons hummus
1 tablespoon finely chopped roasted red pepper
1 tablespoon lemon juice
1 tablespoon water, plus more if desired
1 teaspoon chopped fresh parsley (Optional)
Pinch of salt
Pinch of ground pepper
METHOD
STEP 1
Arrange quinoa, chickpeas, cucumbers, tomatoes and avocado in a wide bowl.
STEP 2
Stir hummus, roasted red pepper, lemon juice and water in a bowl. Add more water to reach desired consistency for dressing. Add parsley, salt and pepper and stir to combine. Serve with the Buddha bowl.
NUTRITION INFO:
503 Kcal, 16.6g fat, 2.3g saturated fat,
16.1g fiber, 17.9g protein, 75g carbs