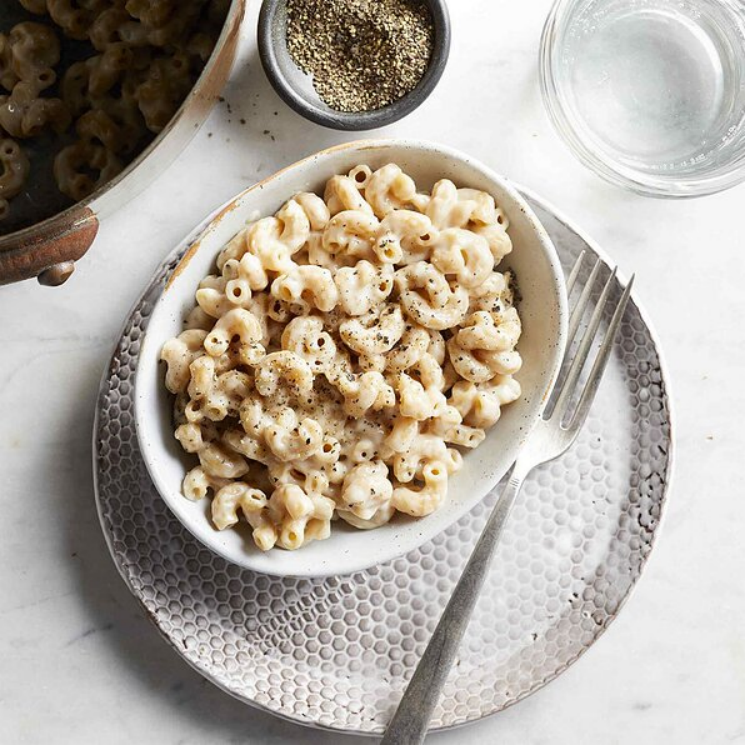 No sneaky ingredients here, just delicious comfort food. 
MAKES 8 SERVING/ TOTAL TIME 20 MINUTES
INGREDIENTS
1 pound whole-wheat elbow noodles (4 cups)
1 ¾ cups reduced-fat milk, divided
3 tablespoons all-purpose flour
2 tablespoons butter
2 cups shredded extra-sharp Cheddar cheese
½ teaspoon salt
¼ teaspoon ground pepper, or to taste
METHOD

STEP 1

Put a large pot of water on to boil. Cook pasta according to package directions. Drain.
STEP 2
Meanwhile, heat 1 1/2 cups milk in a large heavy saucepan over medium-high heat until steaming. Whisk the remaining 1/4 cup milk and flour in a small bowl until smooth; add to the hot milk and cook, whisking constantly, until the sauce simmers and thickens, 2 to 3 minutes. Add butter and whisk until melted. Remove from heat and stir in Cheddar until melted. Stir in salt and pepper. Add the drained pasta and stir to combine.
Nutrition Value
408 Kcal,
16g fat,
8.2g saturated fat,
6.8g fiber,
17.8g protein,
52.3g carbs