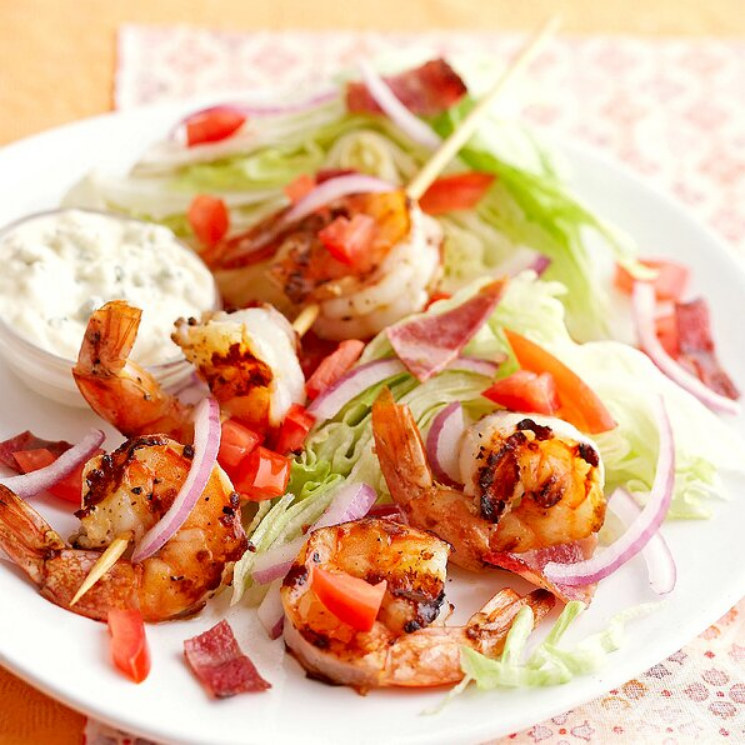 HERBED FISH AND VEGETABLES WITH LEMON MAYO
This quick-and-easy dinner recipe is ready in just 25 minutes and is sure to leave your taste buds satisfied.
MAKES 2 SERVING/ TOTAL TIME 25 MINUTES
INGREDIENTS
2 6-ounce filets flounder, sole, cod or perch, 1/2 to 3/4 inch thick
2 tablespoons assorted snipped fresh herbs (such as parsley, basil, oregano and thyme)
1 cup matchstick-size pieces carrot
1 cup matchstick-style pieces zucchini and/or yellow summer squash
½ lemon, thinly sliced
3 tablespoons light mayonnaise
1 tablespoon thinly sliced green onion
¼ teaspoon finely shredded lemon peel
1 teaspoon lemon juice
METHOD
Rinse fish; pat dry with paper towels. Using a sharp knife, make shallow bias cuts in the fish fillets, spacing cuts 3/4 inch apart. Sprinkle herbs over fillets, tucking into cuts. Place a steamer insert in a large deep saucepan or large skillet with a tight-fitting lid. Add water to the saucepan or skillet until just below the steamer insert. Bring water to boiling. Place carrot and squash in the steamer basket. Place fish on top of vegetables. Arrange lemon slices on top of fish. Cover and steam over medium heat for 6 to 8 minutes or until fish flakes easily when tested with a fork, adding more water as needed to maintain steam. Meanwhile, in a small bowl, stir together mayonnaise, green onion, lemon peel, and lemon juice.
To serve, divide fish and vegetables among two serving plates. Serve with mayonnaise mixture.
Nutrition Value
270 Kcal,
9.8g fat,
1.7g saturated fat,
3.8g fiber,
34g protein,
13.2g carbs