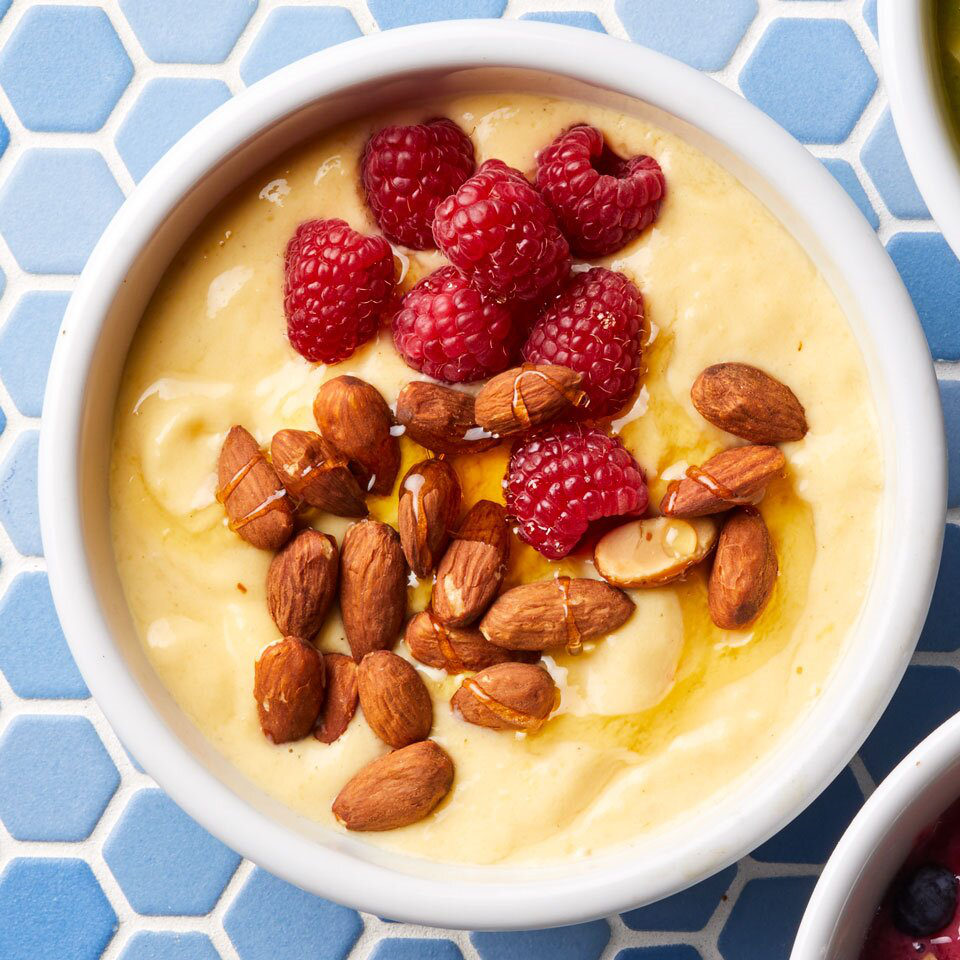 MANGO-ALMOND SMOOTHIE BOWL
For this healthy smoothie bowl recipe, be sure to use frozen fruit (not fresh) to keep the texture thick, creamy and frosty.
MAKES 1 SERVING/ TOTAL TIME 10 MINUTES
INGREDIENTS
½ cup frozen chopped mango
½ cup nonfat plain Greek yogurt
¼ cup frozen sliced banana
¼ cup plain unsweetened almond milk
5 tablespoons unsalted almonds, divided
⅛ teaspoon ground allspice
¼ cup raspberries
½ teaspoon honey
METHOD

STEP 1

Blend mango, yogurt, banana, almond milk, 3 tablespoons almonds and allspice in a blender until very smooth.
STEP 2
Pour the smoothie into a bowl and top with raspberries, the remaining 2 tablespoons almonds and honey.
Nutrition Value

457 Kcal,
24.1g fat,
2g saturated fat,
9.4g fiber,
21.6g protein,
45.8g carbs