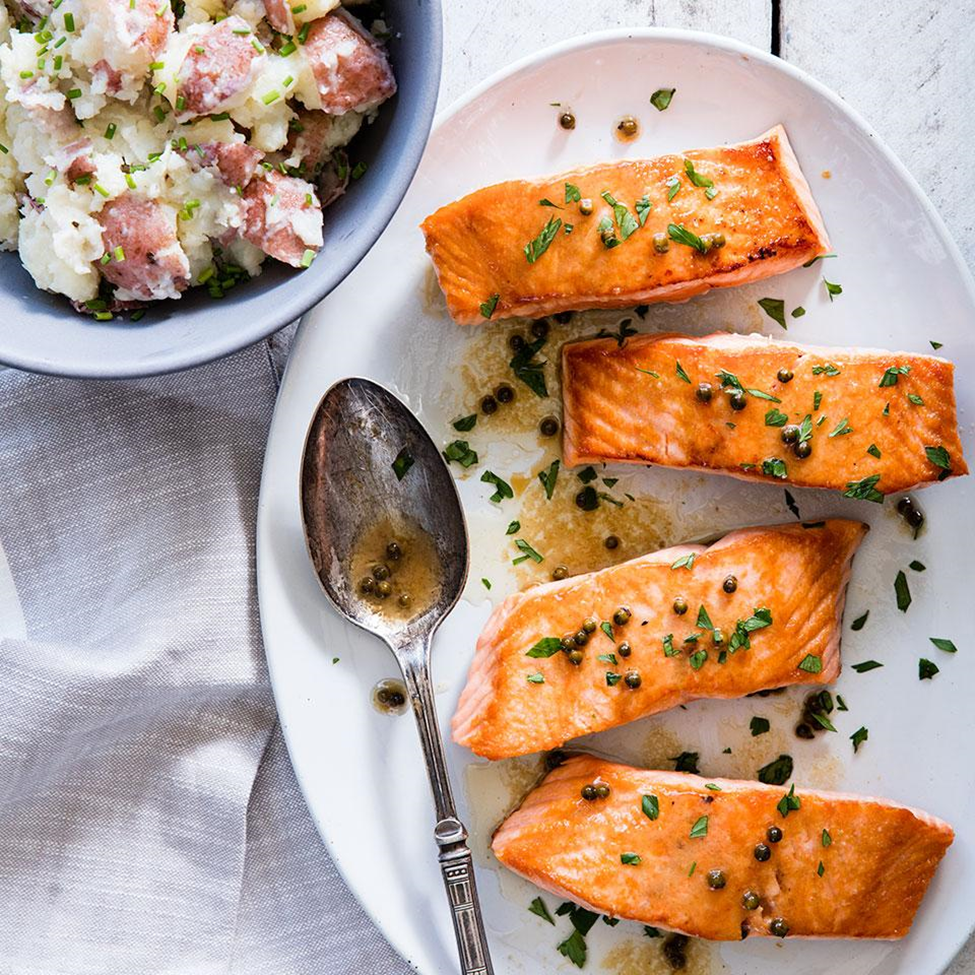 SEARED SALMON WITH GREEN PEPPERCORN SAUCE
A simple sauce of piquant green peppercorns, lemon juice and butter tops this seared salmon recipe. 
MAKES 4 SERVING/ TOTAL TIME 15 MINUTES
INGREDIENTS
1 1/4 pounds wild salmon fillet skinned and cut into 4 portions
1/4 teaspoon plus a pinch of salt, divided
2 teaspoons canola oil
¼ cup lemon juice
4 teaspoons unsalted butter, cut into small pieces
1 teaspoon green peppercorns in vinegar, rinsed and crushed
METHOD
Sprinkle salmon pieces with 1/4 teaspoon salt. Heat oil in a large nonstick skillet over medium-high heat. Add the salmon and cook until just opaque in the center, gently turning halfway, 4 to 7 minutes total. Divide among 4 plates. Remove the pan from the heat and immediately add lemon juice, butter, peppercorns and the remaining pinch of salt; swirl the pan carefully to incorporate the butter into the sauce. Top each portion of fish with sauce (about 2 teaspoons each).
Nutrition Value
226 Kcal,
11.4g fat,
3.9g saturated fat,
0.1g fiber,
28.4g protein,
1.2g carbs