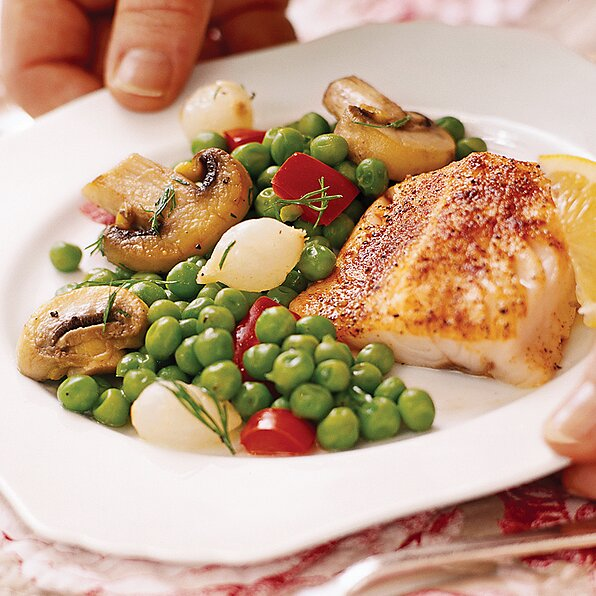 Sprinkle with seasonings, broil a few minutes, and the succulent fish is ready to serve. It's a dinner that's ready in under 20 minutes.
MAKES 8 SERVING/ TOTAL TIME 20 MINUTES
INGREDIENTS
2 pounds fresh or frozen skinless cod fillets, 3/4- to 1-inch thick
1 teaspoon paprika
½ teaspoon seasoned salt
8 wedges Lemon wedges and/or fresh parsley sprigs
METHOD

STEP 1

Preheat broiler. Thaw fish, if frozen. Rinse fish; pat dry with paper towels. In a small bowl, combine paprika and seasoned salt. Sprinkle paprika mixture over both sides of each fish fillet. Measure thickness of fish.
STEP 2
Place fish on the greased unheated rack of a broiler pan. Broil 4 inches from the heat for 4 to 6 minutes per 1/2-inch thickness of fish or until fish flakes easily when tested with a fork. If desired, garnish with lemon wedges and/or parsley sprigs. Makes 8 servings.
Nutrition Value
93 Kcal,
0.7g fat,
0.1g saturated fat,
0.1g fiber,
20.2g protein,
0.1g carbs