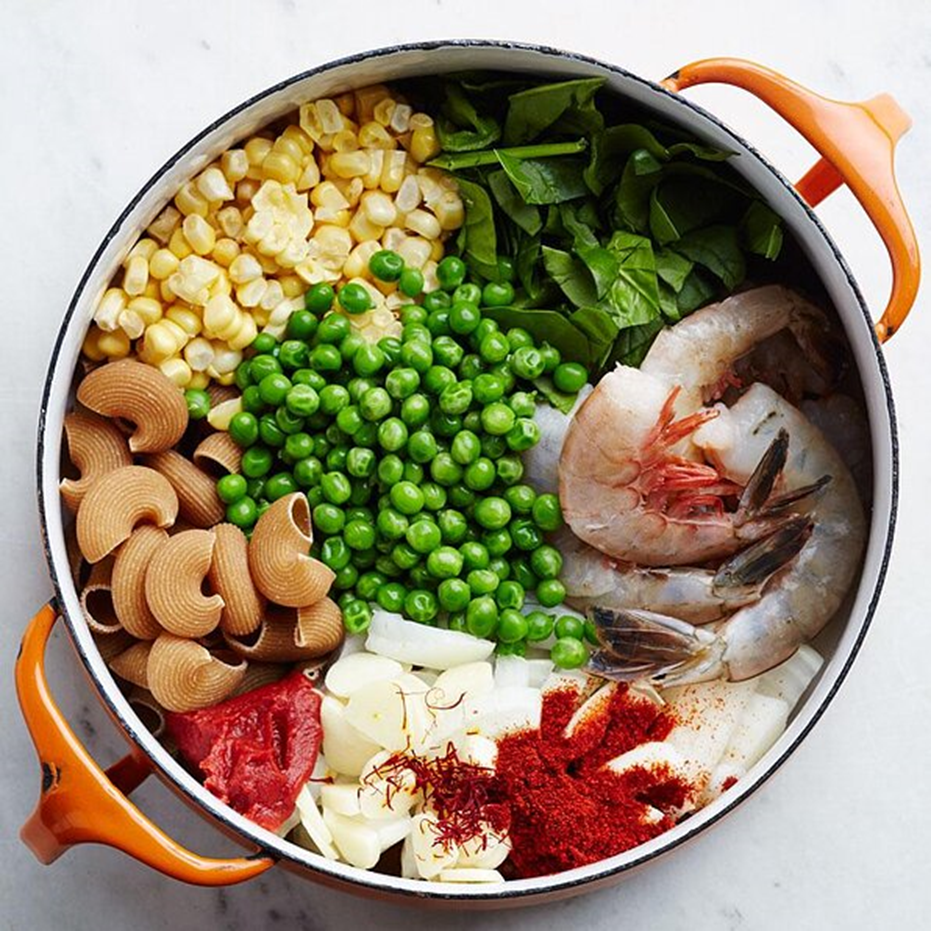 SMOKY SHRIMP, CORN & PEA ONE-POT PASTA
Make your sauce and pasta all at once with this fast weeknight pasta dinner recipe. 
MAKES 5 SERVING/ TOTAL TIME 40 MINUTES
INGREDIENTS
8 ounces whole-wheat pasta shells or large elbow noodles
1 pound unpeeled raw deveined shrimp
4 cups chopped spinach
1 cup corn kernels
1 cup peas (fresh or frozen, thawed)
1 medium onion, chopped
4 cloves garlic, thinly sliced
2 tablespoons tomato paste
1 ¾ teaspoons smoked paprika
¼ teaspoon saffron
¾ teaspoon salt
4 cups water
2 tablespoons chopped fresh parsley
METHOD
Combine pasta, shrimp, spinach, corn, peas, onion, garlic, tomato paste, paprika, saffron and salt in a large pot. Stir in water. Bring to a boil over high heat. Boil, stirring frequently, until the pasta is cooked and the water has almost evaporated, 10 to 12 minutes. Remove from heat and let stand, stirring occasionally, for 5 minutes. Serve sprinkled with parsley.
Nutrition Value
297 Kcal,
1.6g fat,
0.3g saturated fat,
7.3g fiber,
26.2g protein,
49.3g carbs