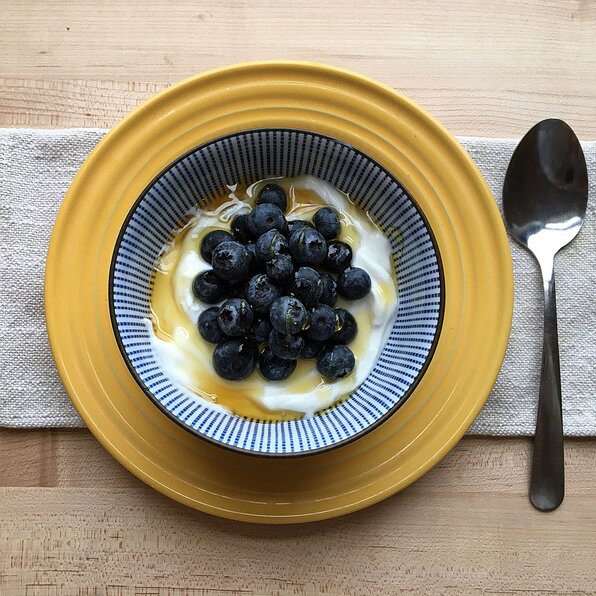 YOGURT WITH BLUEBERRIES & HONEY
A simple combination of Greek yogurt and blueberries gets an extra touch of sweetness from golden honey.
MAKES 1 SERVING/ TOTAL TIME 5 MINUTES
INGREDIENTS
1 cup nonfat plain Greek yogurt
½ cup blueberries
1 teaspoon honey
METHOD

STEP 1

Place yogurt in a bowl. Top with blueberries and drizzle with honey.
Nutrition Value

196 Kcal,
1.1g fat,
0.3g saturated fat,
1.8g fiber,
23.5g protein,
24.6g carbs