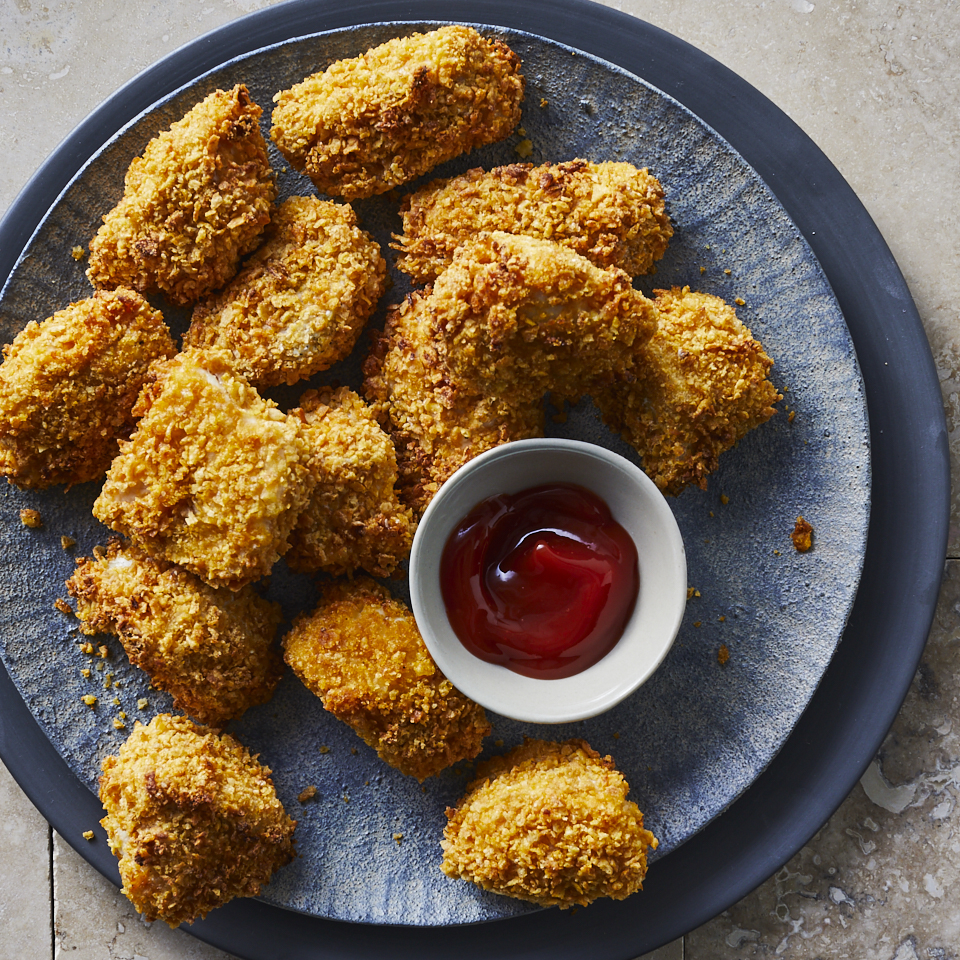 AIR-FRYER CHICKEN NUGGETS
These crispy air-fried chicken nuggets are a quick kid-friendly dinner that parents will love too. 
MAKES 4 SERVING/ TOTAL TIME 20 MINUTES
INGREDIENTS
Cooking spray
¼ cup cornstarch
1 tablespoon confectioners' sugar
¼ teaspoon ground pepper
¼ teaspoon garlic powder
¼ cup whole buttermilk
2 ounces cornflakes, finely crushed (1 1/2 cups)
8 ounces boneless, skinless chicken breast, cut into 1-inch pieces
¼ teaspoon kosher salt
METHOD

STEP 1

Coat the basket of an air fryer with cooking spray.
STEP 2
Combine cornstarch, sugar, pepper and garlic powder in a shallow dish. Place buttermilk in a separate shallow dish and cornflakes in a third shallow dish. Sprinkle chicken with salt. Dredge the chicken in the cornstarch mixture, shaking off excess, then dip in the buttermilk, allowing excess to drip off. Toss the chicken in the cornflakes to coat.
STEP 3
Coat the chicken with cooking spray; place in the prepared basket. Cook at 400 degrees F until golden brown and cooked through, 8 to 9 minutes, turning halfway through cooking time.
Nutrition Value

319 Kcal,
3.8g fat,
1.4g saturated fat,
1.2g fiber,
26.1g protein,
44.2g carbs