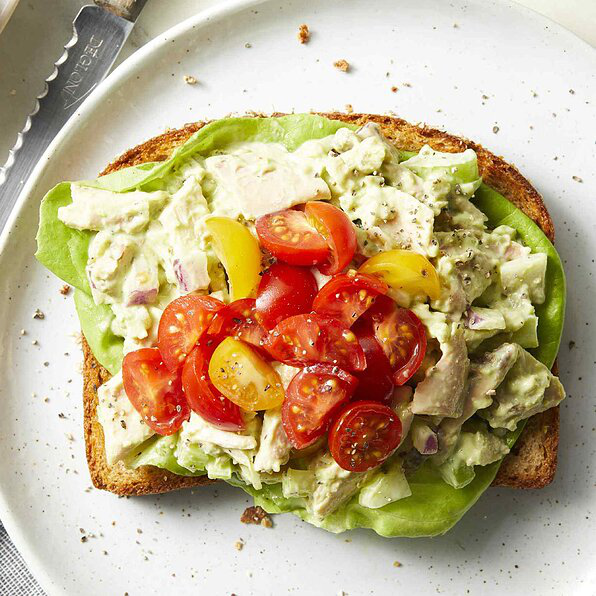 AVOCADO RANCH CHICKEN SALAD
Avocado makes an exceptionally creamy and healthful dressing for this chicken salad.
MAKES 6 SERVING/ TOTAL TIME 20 MINUTE
INGREDIENTS
1 ripe avocado, halved and pitted
⅓ cup ranch dressing
2 tablespoons chopped pickled jalapeño
1 tablespoon white-wine vinegar
¼ teaspoon salt
¼ teaspoon ground pepper
3 cups shredded or chopped cooked chicken
½ cup diced celery
¼ cup diced red onion
METHOD

STEP 1

Scoop avocado into a food processor. Add ranch dressing, pickled jalapeño, vinegar, salt and pepper. Pulse until smooth. Transfer to a medium bowl. Add chicken, celery and red onion; mix with a rubber spatula. Serve at room temperature or refrigerate until cold, about 2 hours.
Nutrition Value

361 Kcal,
23.1g fat,
5.5g saturated fat,
2.5g fiber,
32.5g protein,
4.7g carbs