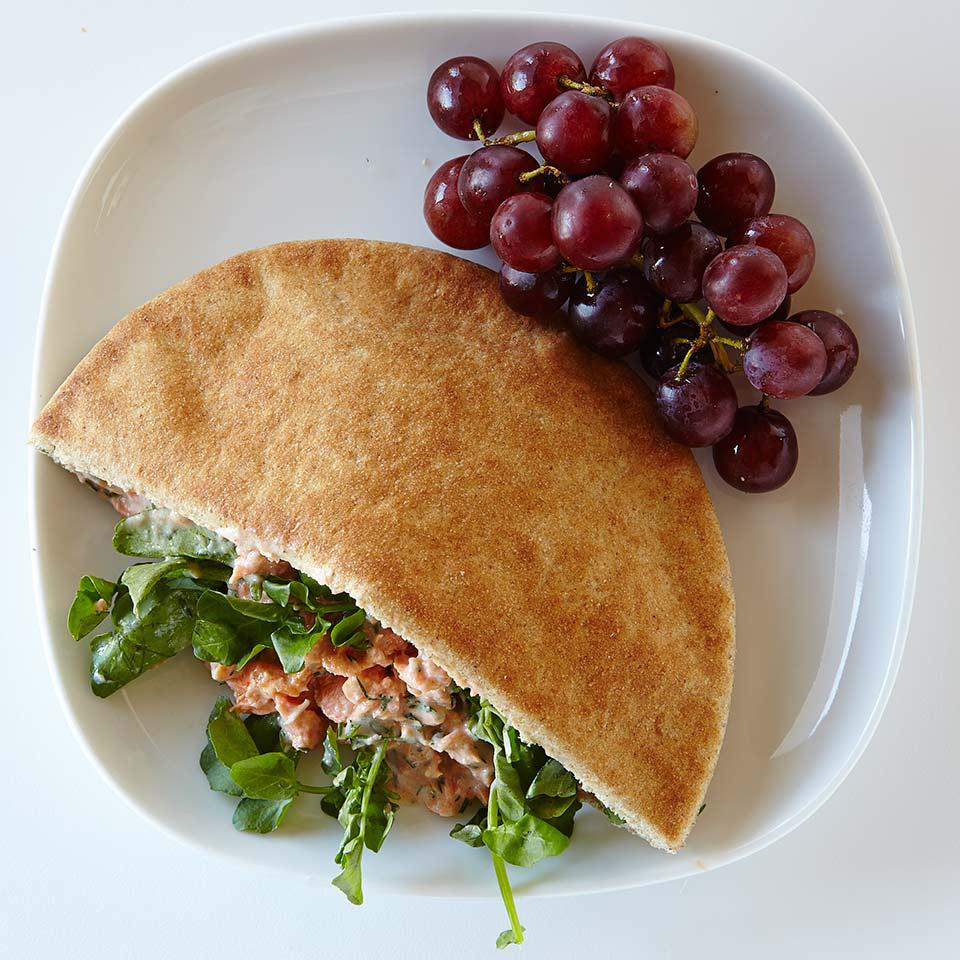 This quick recipe is loaded with heart-healthy omega-3s thanks to the canned sockeye salmon.
MAKES 1 SERVING/ TOTAL TIME 10 MINUTES
INGREDIENTS
2 tablespoons plain nonfat yogurt
2 teaspoons chopped fresh dill
2 teaspoons lemon juice
½ teaspoon prepared horseradish
3 ounces flaked drained canned sockeye salmon
½ 6-inch whole-wheat pita bread
½ cup watercress
METHOD

STEP 1

Combine yogurt, dill, lemon juice and horseradish in a small bowl; stir in salmon. Stuff the pita half with the salmon salad and watercress.
Nutrition Value

239 Kcal,
7.1g fat,
1.4g saturated fat,
2.3g fiber,
24.8g protein,
19g carbs