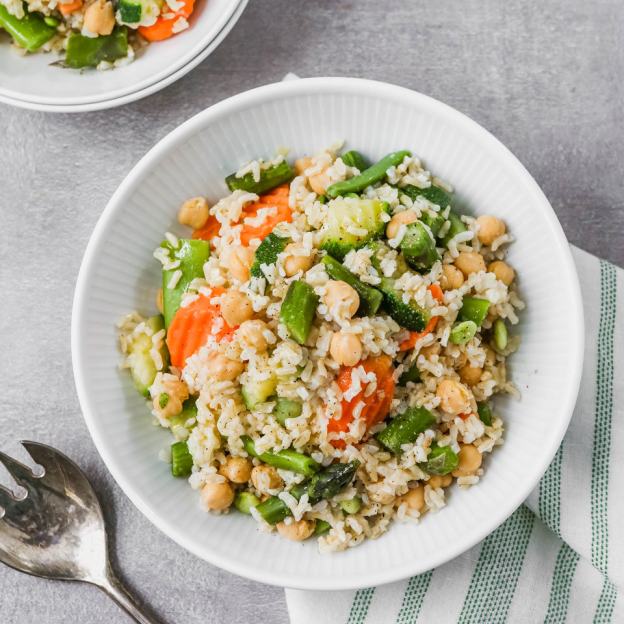 EASY BROWN RICE PILAF WITH SPRING VEGETABLES
This quick 3-ingredient dinner takes advantage of foods you can keep stocked in your fridge and pantry for a fast, healthy meal the whole family will love. 
MAKES 4 SERVING/ TOTAL TIME 30 MINUTES
INGREDIENTS
2 (10 ounce) packages steamable frozen spring vegetables
2 cups cooked brown rice
1 (15 ounce) can no-salt-added chickpeas, rinsed
2 tablespoons extra-virgin olive oil
½ teaspoon salt
¼ teaspoon ground pepper
METHOD
Cook frozen vegetables in the microwave according to package directions. Drain excess liquid and place the vegetables in a large bowl. Add rice, chickpeas, oil, salt and pepper; toss to combine.
Nutrition Value
316 Kcal,
8.6g fat,
1.2g saturated fat,
8.3g fiber,
9.1g protein,
48.2g carbs