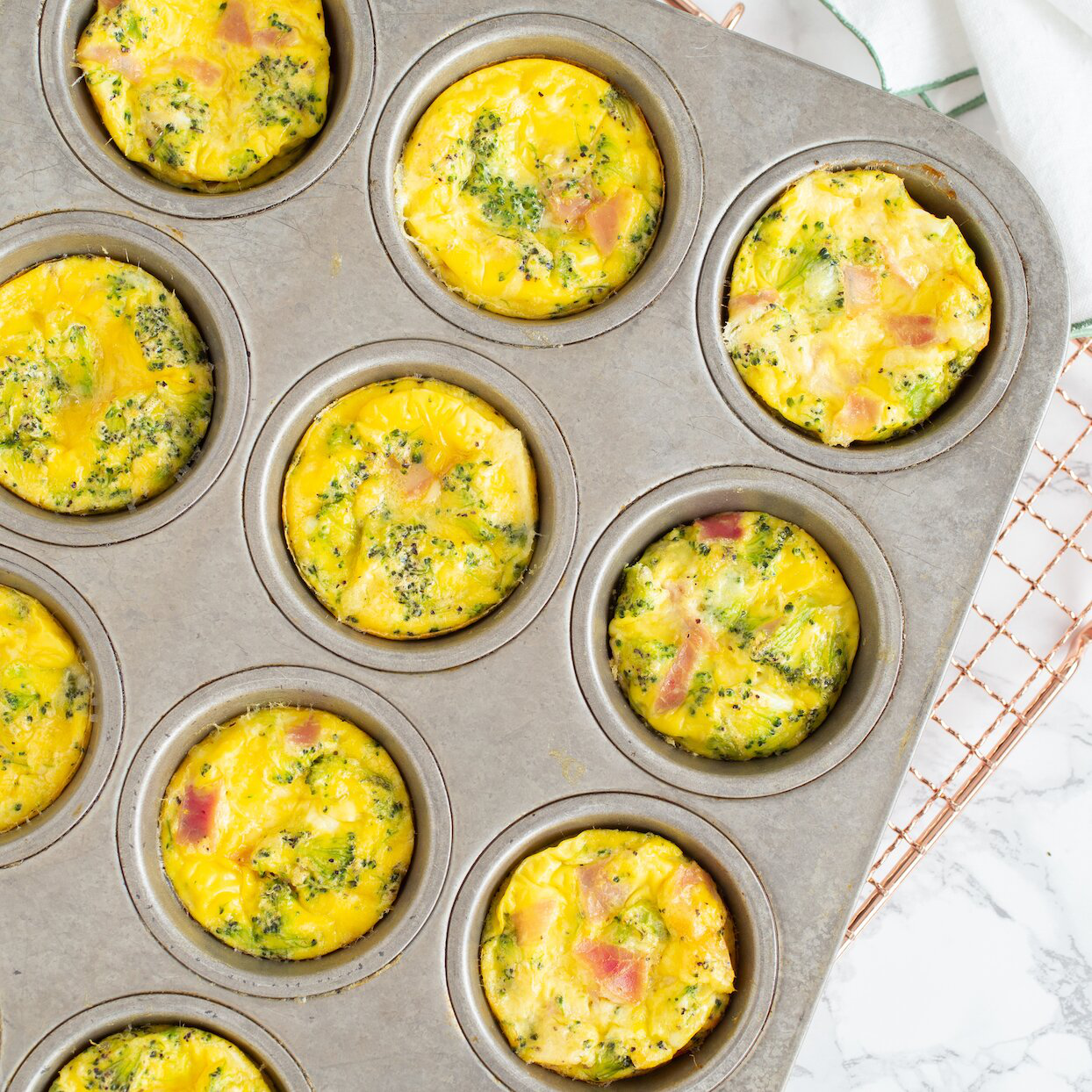 MUFFIN-TIN OMELETS WITH BROCCOLI, HAM & CHEDDAR
Let your muffin tin help you meal-prep a week's worth of protein-rich muffin-tin eggs with the classic combo of ham, Cheddar cheese and broccoli to stash in the fridge or freezer for those extra-busy mornings.
MAKES 6 SERVING/ TOTAL TIME 45 MINUTES
INGREDIENTS
8 large eggs
½ cup reduced-fat milk
¼ teaspoon salt
¼ teaspoon ground pepper
¾ cup chopped ham
¾ cup chopped broccoli
6 tablespoons shredded Cheddar cheese
¼ cup chopped fresh chives
METHOD

STEP 1

Preheat oven to 325 degrees F.
STEP 2
Whisk eggs, milk, salt and pepper in a large bowl.
STEP 3
Liberally coat a 12-cup muffin pan with cooking spray (or use silicone muffin cups). Divide ham, broccoli, Cheddar and chives among the muffin cups. Top with the egg mixture. Bake until set and lightly brown, 20 to 25 minutes. Let stand for 5 minutes before removing from the pan.
Nutrition Value

164 Kcal,
9.9g fat,
3.9g saturated fat,
0.3g fiber,
15.4g protein,
2.3g carbs