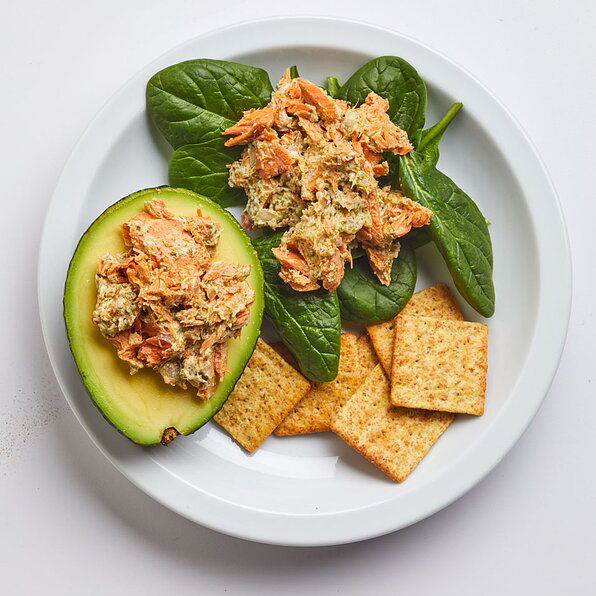 SALMON SALAD-STUFFED AVOCADO
Good-quality canned salmon is high in protein and brain-loving omega-3 fatty acids.
MAKES 1 SERVING/ TOTAL TIME 10 MINUTES
INGREDIENTS
⅓ cup canned salmon
1 tablespoon pesto
1 tablespoon nonfat plain Greek yogurt
2 teaspoons minced shallot
½ avocado
1 cup baby spinach
5 thin wheat crackers
METHOD

STEP 1

Combine salmon with pesto, yogurt and shallot. Serve over avocado and baby spinach with crackers on the side.
Nutrition Value

377 Kcal,
24.1g fat,
3.7g saturated fat,
8.1g fiber,
23g protein,
20g carbs