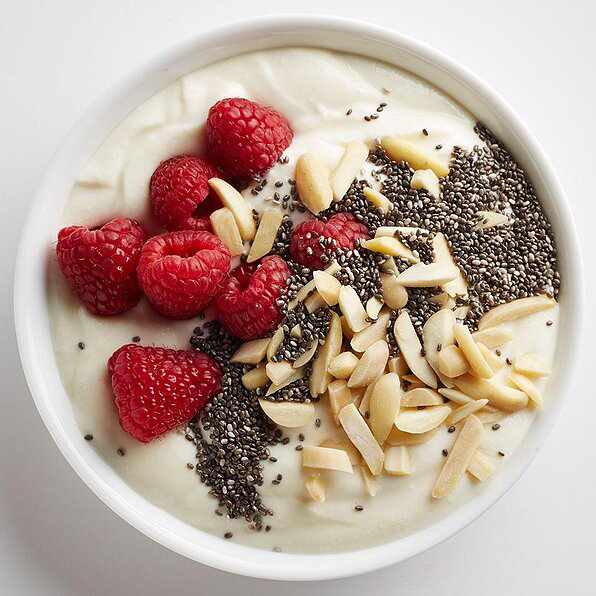 Reminiscent of a lemon cheesecake, this healthy breakfast recipe is easy to throw together in the morning. 
MAKES 1 SERVING/ TOTAL TIME 5 MINUTES
INGREDIENTS
¾ cup nonfat vanilla Greek yogurt
¼ cup part-skim ricotta
½ teaspoon lemon zest
¼ cup raspberries
1 tablespoon slivered almonds
1 teaspoon chia seeds
METHOD

STEP 1

Combine yogurt, ricotta and lemon zest in a bowl. Top with raspberries, almonds and chia seeds.
Nutrition Value

 272 Kcal,
9.6g fat,
3.4g saturated fat,
5.1g fiber,
21.5g protein,
25.7g carbs