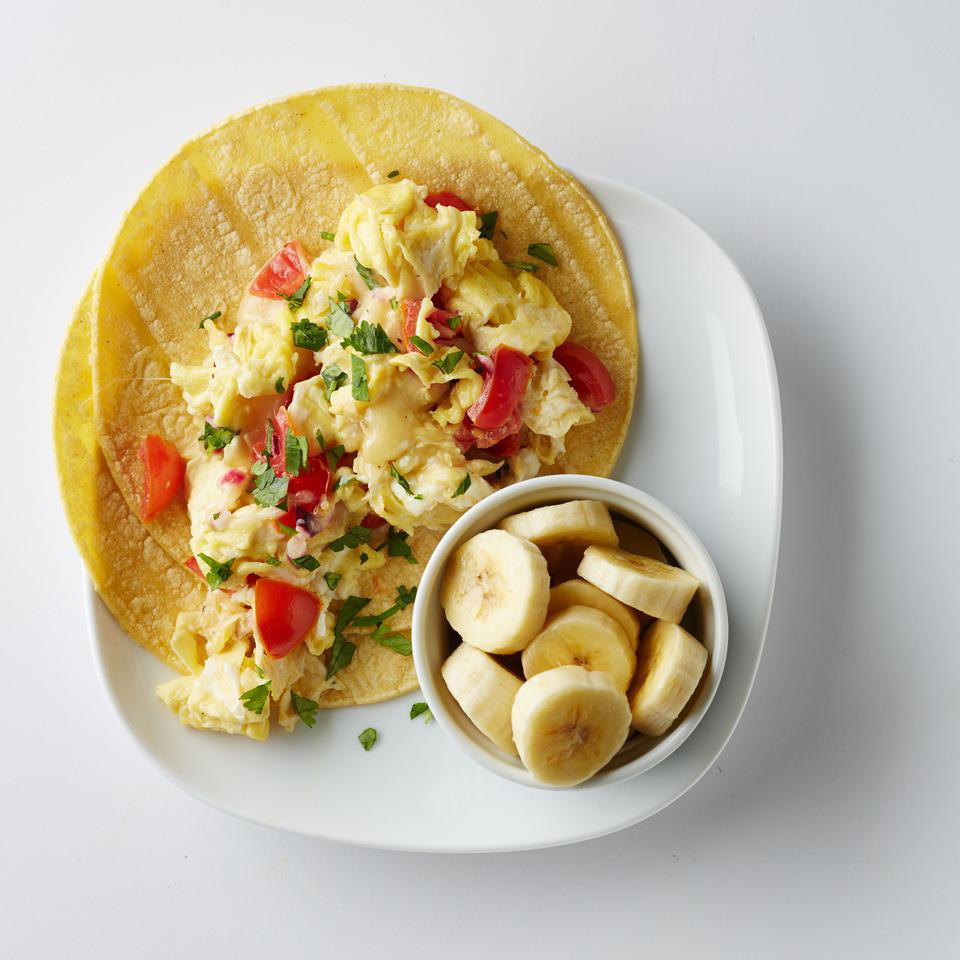 Breakfast tacos are a great gluten-free alternative to the classic eggs and toast.
MAKES 1 SERVING/ TOTAL TIME 10 MINUTE
INGREDIENTS
2 large eggs
1 tablespoon shredded Jack cheese
1 tablespoon fresh salsa
2 corn tortillas, warmed
1 teaspoon fresh cilantro
METHOD

STEP 1

Beat eggs in a bowl. Coat a small nonstick skillet with cooking spray and heat over medium heat. Add the eggs and cook, stirring, until almost firm; stir in cheese and salsa. Spoon onto tortillas and top with cilantro.
Nutrition Value

 279 Kcal,
13.1g fat,
4.7g saturated fat,
3.3g fiber,
17.3g protein,
23.3g carbs