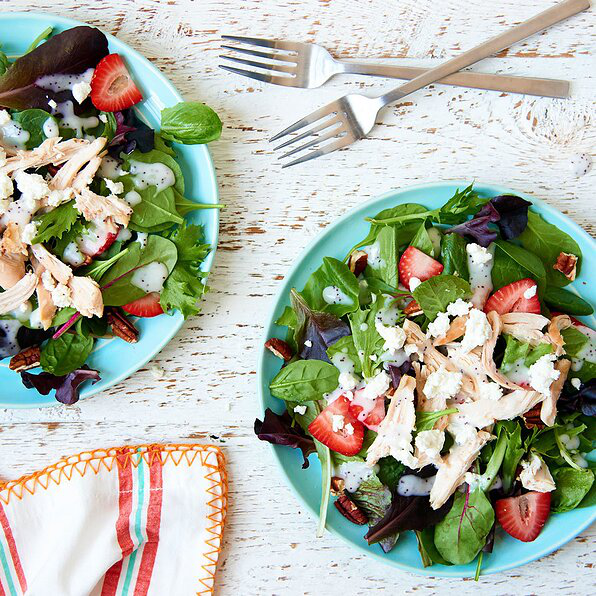 STRAWBERRY POPPY SEED SALAD WITH CHICKEN
In this healthy copycat of a takeout salad favorite we combine precooked chicken and poppy seed dressing with fresh greens, strawberries and goat cheese for an easy throw-together meal that's ready in 10 minutes.
MAKES 2 SERVING/ TOTAL TIME 10 MINUTE
INGREDIENTS
4 cups mixed salad greens
1 cup diced cooked chicken
4 large strawberries, hulled and sliced
1 ounce goat cheese, crumbled (1/4 cup)
3 tablespoons poppy seed dressing
¼ cup chopped toasted pecans (Optional)
METHOD

STEP 1
Place greens, chicken, strawberries and goat cheese in a large bowl. Add dressing and toss to coat. Sprinkle with pecans, if desired.
Nutrition Value
265 Kcal,
14.8g fat,
3.6g saturated fat,
3.4g fiber,
18.3g protein,
14.5g carbs