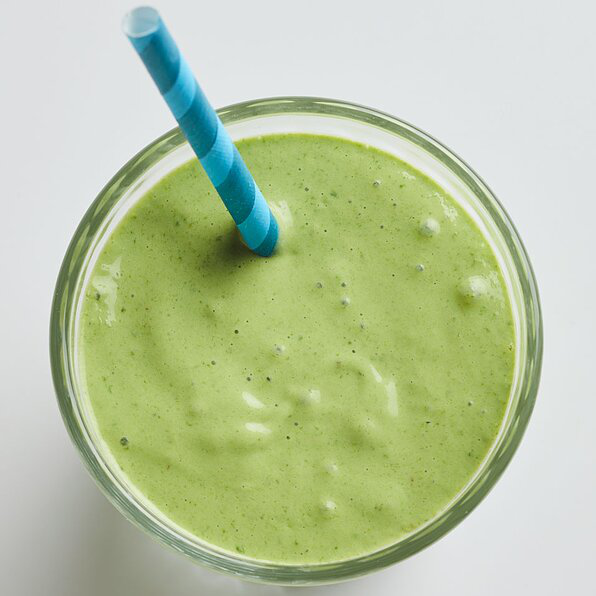 This healthy green smoothie gets super creamy from the frozen banana and avocado.
MAKES 1 SERVING/ TOTAL TIME 5 MINUTE
1 cup nonfat plain yogurt
1 cup fresh spinach
1 frozen banana
¼ avocado
2 tablespoons water
1 teaspoon honey
METHODSTEP 1
Combine yogurt, spinach, banana, avocado, water and honey in a blender. Puree until smooth.
Nutrition Value
357 Kcal,
8.2g fat,
1.5g saturated fat,
7.8g fiber,
17.7g protein,
57.8g carbs