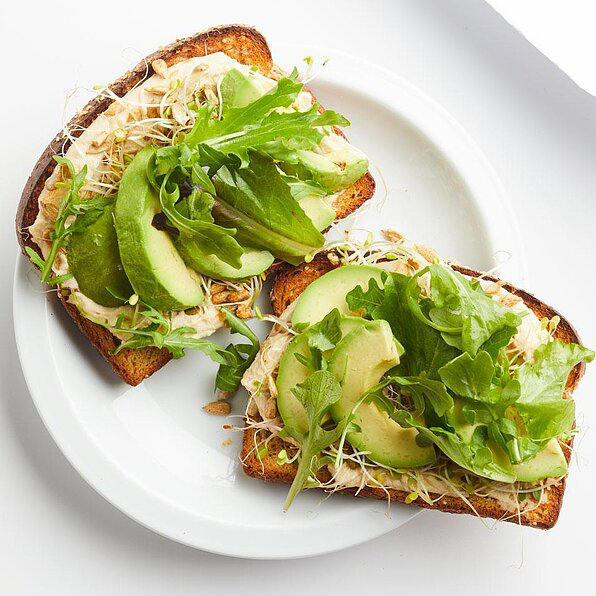 Hummus, sprouts and avocado top sprouted whole-wheat bread in this healthy vegan Breakfast idea.
MAKES 1 SERVING/ TOTAL TIME 20 MINUTE
INGREDIENTS
1 cup mixed salad greens
1 teaspoon red-wine vinegar
1 teaspoon extra-virgin olive oil
Pinch of salt
Pinch of pepper
2 slices sprouted whole-wheat bread, toasted
¼ cup plain hummus
¼ cup alfalfa sprouts
¼ avocado, sliced
2 teaspoons unsalted sunflower seeds
METHOD

STEP 1

Toss greens with vinegar, oil, salt and pepper in a medium bowl. Spread each slice of toast with 2 tablespoons hummus. Top with sprouts, avocado and the greens and sprinkle with sunflower seeds.
Nutrition Value

429 Kcal,
21.9g fat,
2.9g saturated fat,
15.1g fiber,
16.2g protein, 46.4g carbs